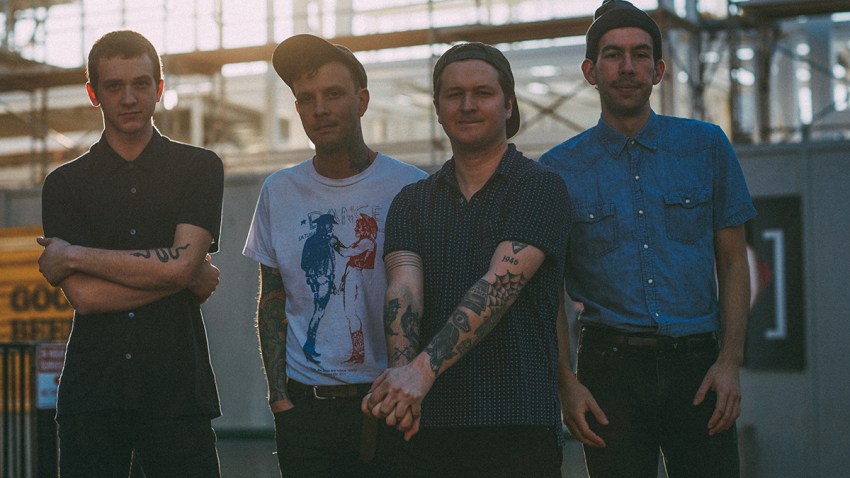 When it comes to hometown surf-punk heroes the Frights, always expect the unexpected. Mere weeks after performing at Coachella -- one of the biggest festivals in the world -- the band has announced a show at one of the smallest clubs around: The Ché Café.
On Tuesday, May 14, the Frights will perform their 2013 self-titled album in its entirety at the tiny all-ages UC San Diego co-op with a DJ set from Arpeggio's House. Unfortunately for those not paying attention, tickets -- which went on sale Friday morning -- have already sold out (in 30 minutes no less). Keep your fingers crossed that a few will be made available at the door but we're doubtful. Fans hoping for any type of Frights flavor can enter here to win passes to attend their 91x session taking place the same day.
During the band's infancy (and when all of its members were teenagers), the quaint UC San Diego social center served as a crucial performance venue. Its DIY ethos aligned perfectly with the Frights' scrappy doo-wop-inspired punk at the time and, to be honest, there weren't many other places in town that they could play and actually hang out inside during shows (sadly, there is still a scarcity of all-ages venues in San Diego, a subject for another article).
But when the Epitaph-signed band hit their socials on May 9 and teased a 10 a.m. Friday morning announcement for San Diego fans, few could've predicted that it'd be for an upcoming show at...the Ché? Remember, these are the same lads selling out concerts at the Observatory North Park (check out the interview we did with lead singer Mikey Carnevale before that show). They can go bigger if they want -- which just makes their May 14 show that much more special.