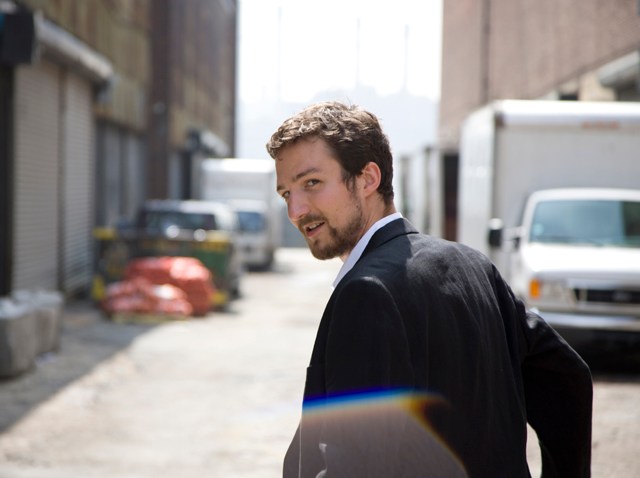 On Tuesday, Nov. 3, recording artist Frank Turner sat in a hotel lobby in Grass Valley, Calif.
"There are worse places you could be," The Epitaph Records-signed singer joked about his surroundings.
He was currently in a city the size of 4.1 square miles, somewhere between northern and central California.
Despite his location, he was in good spirits. And with good reason -- his third studio album, Poetry of the Deed, was released worldwide in September. He had just finished his U.K tour, and in two days he would be begin his U.S tour by singing in Sacramento.
This conversation would be our second attempt at an interview; the first one on Nov. 2 resulted in missed connections and voice mail greetings.
"You've reached Frank Turner's phone…" The recording said. Perhaps it was his low tone, or English accent, but he sounded serious.
Whatever the case, the voice on the greeting was not representative of the charming, slightly geeky man who was now the phone.
Our conversation started out with the basics: who he is and where he's from. While it is said that he was born in Bahrain, he was only there for about six months. Ask Turner himself and he will say that he grew up in Winchester, South East England. There, the once punk, now folksinger grew up playing music and learning. Turner went to college at the London School of Economics, where he earned a degree in history.
"I was very passionate about my studies," Turner said. So much so that on a recent visit to a bookstore, he took a small shopping spree that he said he could not afford.
On the musical side, Turner played in a couple of what he called "terrible punk bands." The last band he was in, Million Dead, had been around since 2001.
In 2005 the band broke up and this time, instead of fronting punk bands, Turner decided to set out on a different course -- enter the folk guitar. Peddling the sounds of honest and passionate folk songs, in 2008 his solo career took off.
Turner is a self-proclaimed "music-geek," and his inspirations come from a wide range of artists including Bruce Springsteen and Loudon Wainwright III.
"I consider myself to be a working musician," Turner said of his current lifestyle. His moves are strategic -- understanding the importance of taking advantage of this part of his career. "…in time, nobody might give a sh-t."
Turner said that he would probably be in the U.S for the next couple of years, but his attitudes remain positive.
"That's absolutely fine with me," Turner said. "…solely on the basis of playing music."
After this tour, Turner will be heading back to the U.K, and then returning once again as support for Flogging Molly on the Green 17 tour. This time, Turner will have his full band in tow.
Turner also has a few other dates set outside of the country. In December, Turner will be playing a show in Paris and next year, he will be making an appearance down under.
"I remain blown away by that fact," Turner said. "I get to go to Australia because I get to play music."
Australia. A far, far cry from Grass Valley. This just goes to show how far one man and his guitar can get.
Frank Turner will be playing at the Casbah on Nov. 8 as part of the Revival Tour. Tickets begin at $16.