The Coathangers have a long distance relationship, one that stretches from the sunny beaches of Southern California to the fuzzy peaches of southern America.
While bassist/vocalist Meredith Franco (aka Minnie Coathanger) and drummer/vocalist Stephanie Luke (aka Rusty Coathanger) still live in Atlanta, Georgia, where the punk band was originally formed, guitarist/vocalist Julia Kugel (aka Crook Kid Coathanger) now lives in Long Beach.
"We're working on a new record so I'm just writing stuff," Kugel told me over the phone in December.
"Jamming is cool but it's sort of a waste of time," she added, indicating that the long distance collaborative relationship makes the creative process more efficient.
Being far from the ones she cares about isn't a new thing for Kugel though.
"I'm from Belarus, and I spent most of my life there. Almost everyone, everyone on my mother's side, is there, because they closed off the borders at that point [after Kugel was granted asylum in America]. There's no U.S. embassy in Belarus; it's the last dictatorship left in Eastern Europe," she said.
"It didn't really have an effect on me until maybe five years ago, given the current political climate. There's been a lot of discourse with me and my family ... I am the American dream at this point," Kugel acknowledged.
The Coathangers, who have a penchant for sardonic wit and politically-charged irreverence, are going into their 11th year as a band -- despite the fact that they weren't super serious about it at first.
"We are jokesters. We started out for fun, but I never took it as a joke because music was always so personal for me. But we definitely didn't set out to conquer the world. When we got offered our first show, we were like, 'No, we don't really want to do that.' And then, it got like, 'Okay, this is what we're going to do with our lives.' We were blindsided by the fact that this just kept going," Kugel said.
But the lifestyle choice didn't make sense for everybody, as evidenced by Candice Jones (aka Bebe Coathanger) deciding to part ways with the quartet-turned-trio between 2012 and 2013.
"She wanted health insurance and a steady paycheck, and that wasn't something we were able to do at the time. Overall, it was really good; it pushed us further. Before I write I listen to our old records ... We definitely got more focused when she left, because we had to pick up the slack for another person leaving," she said.
"Basically, we just want to progress in our songwriting and keep making records -- to make money and to be able to do this full time. Maybe at one point we wanted recognition or acknowledgement, but I feel like you sort of get that by doing it," Kugel added.
On Tuesday, Feb. 27, the Coathangers will headline Burger-a-Go-Go at the Belly Up, and while it's "like a predominantly lady fest ... It's not all girls; it's just female inclusive," according to Kugel.
"It's really great to experience so many female musicians in one sort of festival," she added.
Get tickets to Burger Records' Burger-a-Go-Go at the Belly Up on Feb. 27 -- featuring the Coathangers, Death Valley Girls, the Flytraps and Feels -- here.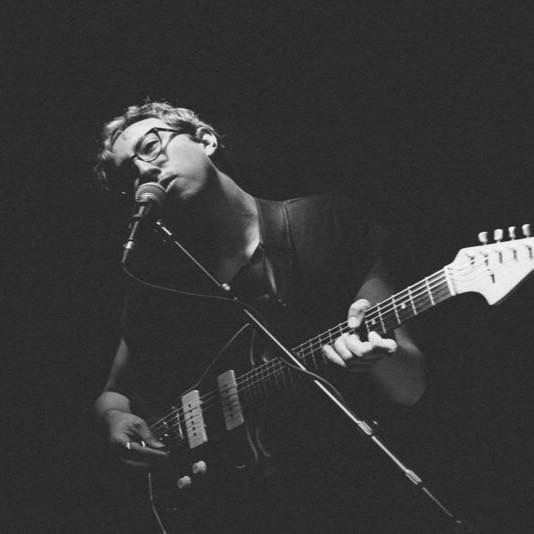 Rutger Rosenborg was almost a Stanford poet-neuroscientist before he formed Ed Ghost Tucker. Whoops. He now fronts the Lulls and makes music on his own when he's not writing. Follow his updates on Instagram and Twitter (@RArosenborg), add him on Facebook or contact him directly.