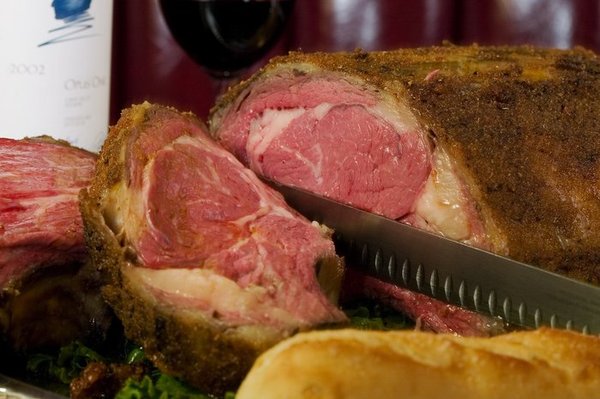 Anyone who can finish the Beast in the allotted time joins the club.
Got your attention?
In this context, the Beast is a 38 oz slab of prime rib. Anyone who can finish the corn fed, mid-western aged cut of meat, in an hour without sharing wins a special Club 38 T-Shirt at Bully's East.
Before you get all "Man vs. Food" on us, there are a few other rules. You've got to eat it all (including two side dishes) in an hour without sharing and you can't leave the table.
They are giving you an inch, or possibly an ounce, because Bully's doesn't expect you to eat the fat. But they'll be the judge of what's fat and what's more good stuff.
After eating five Beasts -- at $49.95 a pop --- you'll get the 6th one for free.
So, skip a few meals and head over to Bully's. If you accomplish the feat, we want to celebrate the size of your stomach. Send us a picture of you in the shirt to isee@nbcsandiego.com!