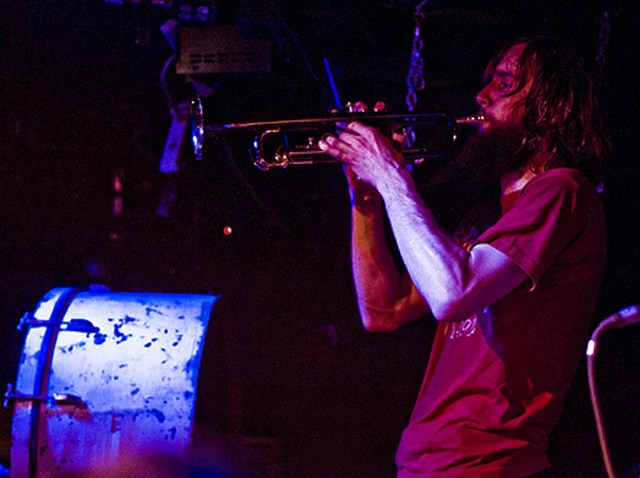 When the Builders and the Butchers come to San Diego, they show up to play. The band's Casbah performance last February was a fever dream of apocalyptic backwoods folk voodoo that had even the most uptight hipsters in the crowd unfolding their arms and busting a move. As if to prove that lightning can indeed strike the same place twice, the group will be returning to the Casbah on Jan.16.

Led by daytime marine biologist Ryan Sollee, the Portland natives put on a fierce barnburner of a show that's equal parts rock concert and tent revival. Backed by a hailstorm of mandolin, melodica, disassembled drum parts and various homemade instruments, Sollee's billowing tenor lends the weight of scripture to his captivating tales of doom and gloom.

The Casbah show falls in the middle of the band's current West Coast tour, which finds them traipsing around California, Washington and their native Oregon as they hock snake oil and salvation to the masses. With any luck, this tour will be less calamitous than their previous one, which forced the band to battle a series of smitings that included the flu, snowstorms and a stall-happy van.

Opening for the Builders and the Butchers will be San Diego's own Little White Teeth, the new project from sometime Black Heart Procession member Dimitri Dziensuwski. The Saturday show is an early one; the Butchers site has the start time listed as 3 p.m., though the Casbah site lists it as 5. Tickets can be purchased here.
Chris Maroulakos is a writer and editor for the San Diego music blog Owl and Bear.