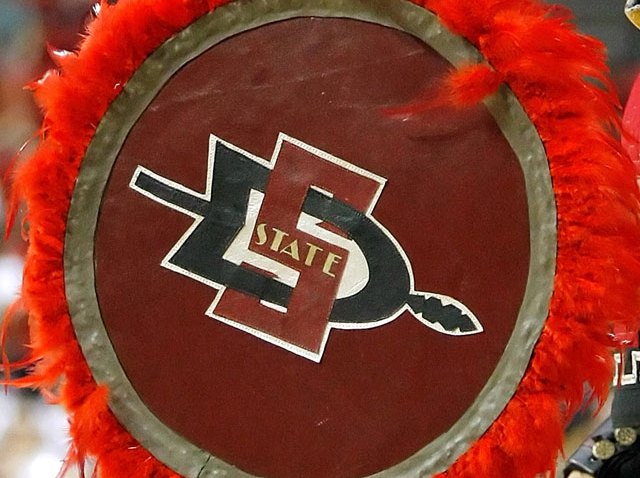 When you think about some of the NFL's greatest players, you may think of the name Marshall Faulk.
A leading NFL running back, Player of the Year award winner, a Super Bowl ring owner, a current frontrunner for the NFL's Hall of Fame, and did I mention his love for San Diego?
This SDSU alum dominates the league with his ability to shine on and off the field. He started The Marshall Faulk Foundation back in 1994 and since then the foundation has consistently given back to San Diego's youth. This week Marshall stopped by the station to tell us about the 3rd Annual Aztec for Life Homecoming Celebration this Friday, Oct. 15th.
What is The Marshall Faulk Foundation? The Marshall Faulk Foundation is a local non-profit organization that provides funding for local San Diego inner city youth programs. These programs focus on sports and education, keeping kids off the streets. Through its charitable organizations, the foundation has donated over $1 million to positively affect the lives of thousands of children in our community.
What is the event? The Aztec for Life Homecoming Celebration will kick off the school's homecoming weekend the night before the Aztecs battle the Air Force Falcons at Qualcomm Stadium. This year's event will be a celebration of SDSU Football honoring Aztec football legends from the past six decades. The guests will see highlights of San Diego State's history, enjoy signature dishes from San Diego's best restaurants, participate in a live auction, and see Marshall alongside some other special guests.
General tickets start at $100 and all proceeds go straight to The Marshall Faulk Foundation. The event takes place this Friday, Oct. 15 at 7:00 p.m. in the Parma Payne Goodall Alumni Center on the SDSU campus.
Tickets are still available so don't miss out on seeing Marshall and helping out this great cause.