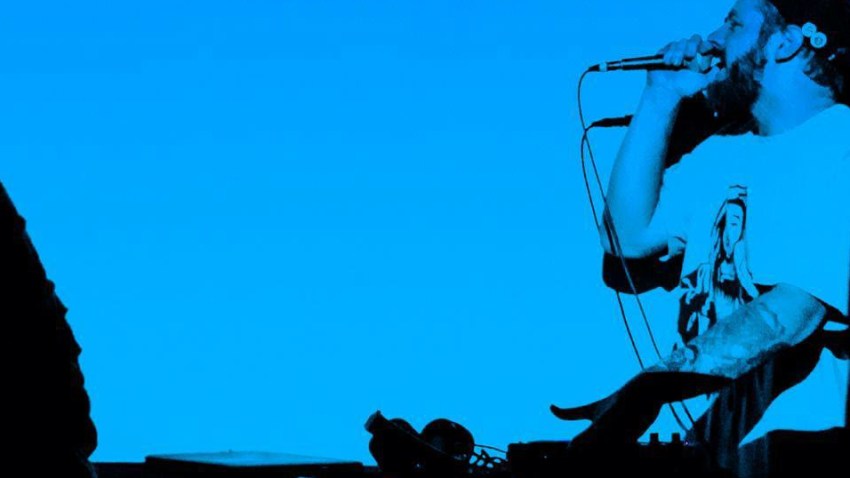 There's something happening in North County -- a creative buzz is brewing. It's hard to tell if it's something in the water or pure coincidence, but there's a group of hip-hop enthusiasts who are putting in a ton of work and in turn releasing an impressive collection of music.
Vista's Connor Delaney, a.k.a. 18sense, is one of them. A producer and emcee, Delaney got started rapping over Outkast instrumentals. His early attempts were, as he puts it, "horrible." But over time he developed and now has found his niche. Citing Stones Throw Record's Madlib as his biggest influence and favorite producer, 18sense carves out low-filter vignettes void of traditional song structure but rather based on what Delaney calls "the feel of [the music]."
With a full-time job, working six days a week, Delaney has to set space aside to create. "I try to make stuff every day," he says. So most nights after work, from 10 p.m. until 4 a.m. he's in a converted basement making beats.
Busy is as busy does. And with hands, arms and elbows in a bunch of different projects, Delaney's not slacking. There's his duo, Dre Trav & 18sense, that released last year's "Caliens," which earned a San Diego Music Award nomination. He's also working on a record titled "Lazy Astronauts" that's been a few years in the making. And then there's his upcoming beat tape that he knocked out during a recent day off, a marathon session that resulted in eight tracks in a single sitting.
His future looks bright. There's a planned SxSW trip with Dre Trav in March and a 10" single on the horizon, but what's most impressive is his outlook on it all. Even with a long list of projects on deck, he says he's still focused on what truly matters: "It's about making something because I like it rather than trying to get something out of it."

J. Smith, a.k.a. 1019, is a San Diego native, rap fan and one half of the rap duo Parker & the Numberman. You can follow him on Instagram at1019_the_numberman or on Twitter.