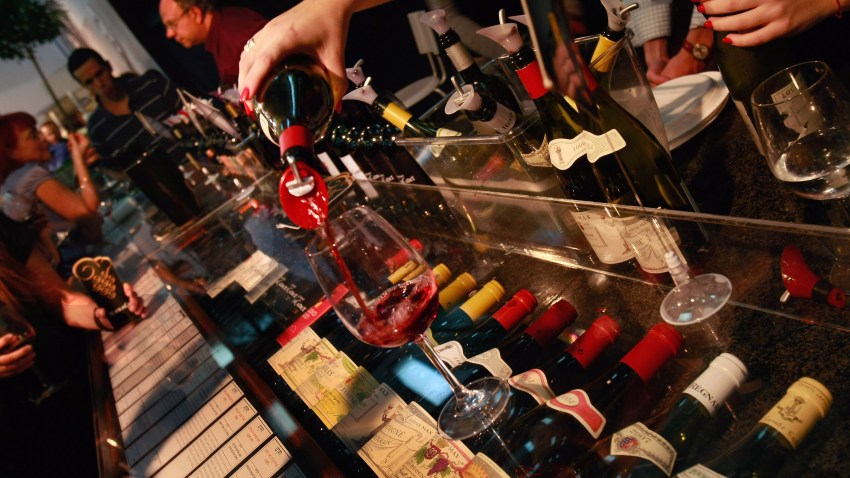 Patrons at the downtown Wine Bank get to use a naughty word if they order a particular brand of wine. That's because for $12.99 you can purchase a 2008 Australian Grenache called "Bitch."
Despite the name, it's a surprisingly approachable beverage, says Wine Bank manager Paul Karcho. "It's fun—it's a conversation starter," he says. "I've had people buy cases of it for things like gag gifts or bachelor parties."
So if you hear a despondent-looking man mutter something in public about "popping a cork on some Bitch," wait before calling the police.
Bubbly Girl: Longtime-local food writer Maria Hunt will launch her first book at a Croquet & Champagne event at The Grand Del Mar on August 23. The book is called "Bubbly Bar: Champagne and Sparkling Wine Cocktails for Every Occasion."
The event includes cocktails, tea sandwiches, croquet on the Aria Lawn and a signed book. Cost: $60; $50 for American International Wine & Food members. Bring your bubbly spirit—no Bitch will be served.
Green Flashes: Organic drinks have found a spot on the menu at the Loews Coronado Bay Resort. The Beach Berry and La Mystique are all-organic. Another new drink with all-natural ingredients is the Green Flash—a mix of Jose Cuervo Platino, agave nectar, Midori and lemon juice.
Loews PR director Anne Stephany says she's never seen the legendary green flash that occurs when the sun sets. But others claim they've seen the luminous sight from the hotel's Cays Lounge.
Tongue-in-cheekily, I ask the PR director if the resort would ever serve a Bitch. "I guess we'd serve anybody," winks Stephany.
Ron Donoho is a regular contributor to NBCSandiego.com and a contributing editor to sandiego.com. His Web site (sandiegoDTOWN.com) is dedicated to news, sports, culture, happy hours and all things downtown.