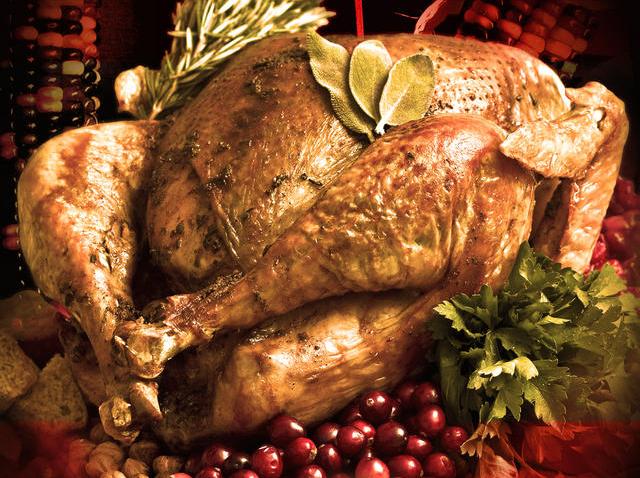 Have you set your menu yet? If not, consider this recipe.
Sarah Linkenheil, Chef de Cuisine at Sally's Seafood on the Water shares her recipe for Chorizo-cornbread dressing:
Serves 8-10
· 4 tablespoons unsalted butter
· 2 onions, finely chopped
· 4 garlic cloves, minced
· 4 stalks celery, finely chopped
1.5 Cups chorizo
· 5 Cups crumbled cornbread
· ½ Cup cilantro
· 4 large eggs
· 2 cups homemade or low-sodium canned chicken stock
· 1 1/2 teaspoons coarse salt
· 1/2 teaspoon freshly ground pepper
Preheat oven to 375 degrees. Melt butter in a large saute pan. Add chorizo onions, garlic, and celery; cook over medium heat until just tender, about 8 minutes.
Crumble the cornbread into a large bowl, and add the onion mixture, cilantro, eggs, chicken stock, salt, and pepper. Stir until well combined.
Transfer mixture to a buttered 2-quart casserole or large ovenproof skillet, and bake until golden on top and cooked through, about 45 minutes. Remove from oven, and serve hot.
Click here for Sally's Menu.