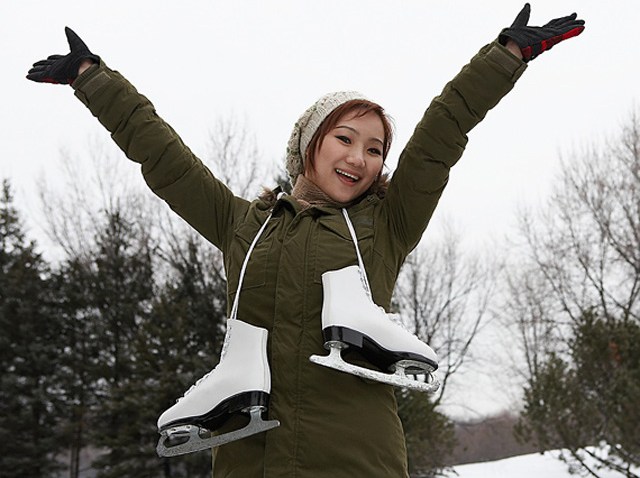 You've probably already noticed. Ice rinks have been popping up all over the city, adding to the city's holiday cheeriness. For some, lacing up boots with a sharp, metal blade on bottom may not be the most appealing activity to take part in. Some prefer enjoying the ice spectacular from the side lines. So for those that are "nervous on ice", we've thought up a more comfortable way to enjoy it.
Insert; A Circus Christmas on Ice. That's right. If you didn't think a 6,000 pound elephant could hold it's own on the rink, you were terribly mistaken. See it with your own eyes at the San Diego Ice Arena on December 11, at 12:30 p.m., 3:30 p.m. or 7 p.m. General admission to the show is $15 and VIP seating is just $10 more.
Fifteen dollar is nice, but how does a free show sound?
Enjoy a complimentary ice show at the Viejas Outlet Center. From November 29-30, show up to the rink at 6 p.m. to be blown away by the ice skating super stars. But, don't get too comfortable in those seats. After the show is a 90-minute skate session with the stars. Optional, of course.
Lastly, how could we mention the word figure skating without talking about the Smucker's Stars on Ice tour?
Olympic and World and National Skating Champions will come together to "ooo" and "awe" you on February 19 at the Sports Arena. Champs like Sasha Cohen, Evan Lysacek, Kurt Browning, and Jamie Sale and David Pelletier. Ticket prices range from $29 to $139, depending on seating. Order your pre-sale tickets here.