Ah, to be 17 again. Staying up late, sleeping through your alarms, knowing nothing about any decades other than those through which you've survived -- and still managing to win a gold medal for the snowboarding slopestyle at the 2018 Winter Olympics in Pyeongchang.
Millennial-in-chief Red Gerard was in the news a couple weeks ago not just because he took home the first gold medal for the United States at this year's Winter Olympics, but because he woke up late for his event after binge-watching "Brooklyn Nine-Nine" on Netflix the night before. Now, he's back in South Korea competing for his second medal in the men's big-air finals.
As if the 17-year-old snowboarder couldn't become more of a poster child for his generation, he also reportedly couldn't identify a single musical artist or song from the '90s in a recent interview -- except for Blink-182, of course.
Cue the video from Buzzfeed: Gerard failed to recognize TLC's "Scrubs"; Coolio's "Gangsta's Paradise"; Alanis Morissette's "Ironic"; Ricky Martin's "Livin' La Vida Loca"; Missy Elliott's "Work It"; OutKast's "Hey Ya"; Fall Out Boy's "Dance, Dance"; and "Lady Marmalade" by Christina Aguilera, Lil Kim, Mya and Pink when shown music videos of each.
In one blase response after the next, Gerard all but annihilated my childhood: "I don't know any of these songs," he said.
At the very least, he recognized the music video for "What's My Age Again?" by '90s pop-punk kings and San Diego natives Blink-182.
"It's a bunch of naked guys running around. I think this is Blink-182 actually," he said while watching the vid.
Unfortunately for the band, Gerard claimed he only listens to them as a joke sometimes. I'm sure a lot of us old fogies feel the same way about 'em these days, too.
While we can't really blame him for not knowing popular music from before his time, we can say this: Gerard is definitely the hero this generation needs.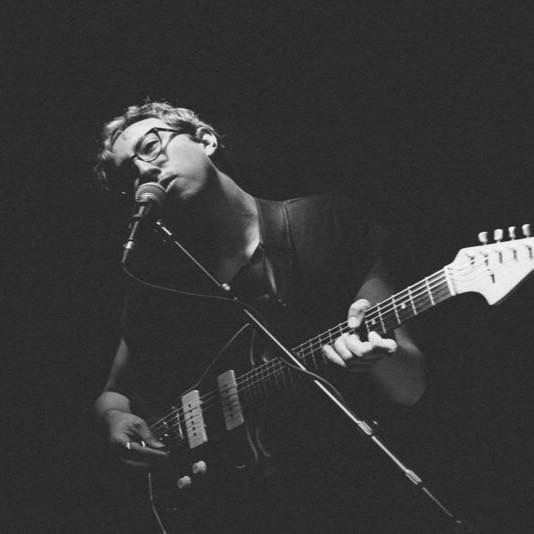 Rutger Rosenborg was almost a Stanford poet-neuroscientist before he formed Ed Ghost Tucker. Whoops. He now fronts the Lulls and makes music on his own when he's not writing. Follow his updates on Instagram and Twitter (@RArosenborg), add him on Facebook or contact him directly.