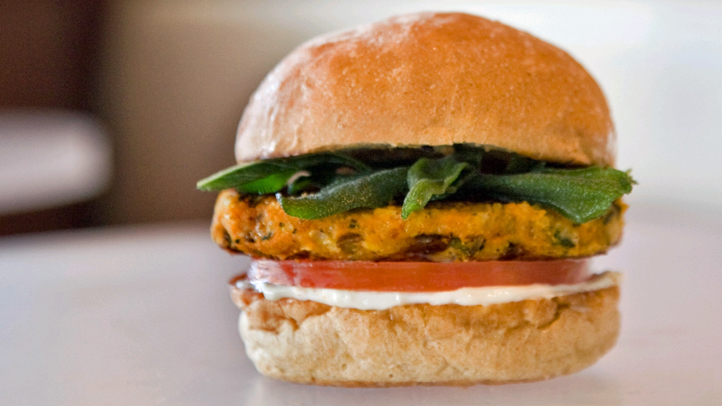 Have you wandered around your neighborhood lately and thought to yourself, "Why haven't I tried that little Italian place around the corner? Or eaten at the diner across the street?"

It can be tough to sample all the scrumptious dining spots in your 'hood, especially when San Diego's restaurant scene is blossoming. And besides, who has the time, or the money, to constantly dine out?

Well thanks to "Taste of" events, it's now relatively easy to try a handful of eateries at once. The best part? The cost of one ticket to sample a variety of foods costs about one the price of one meal. Sweet.
So San Diegans, prepare your stomachs. Because this October there's a few self-guided culinary adventures for you to explore.

Taste of North Park
Oct. 6, 11 a.m. to 4 p.m.
If you're down to try some of San Diego's hippest foods, bring your appetite to Taste of North Park. Some of the city's best restaurants, including Urban Solace Restaurant and Smoking Goat Bistro, are participating in this trendy neighborhood event. It's not just about the food -- there's participating breweries and galleries, too. Tickets are $30 in advance and $35 at the door.
Del Mar Taste & Art Stroll
Oct. 7, 10 a.m. to 5 p.m.
What's better than dining with a view? Drive up to North County for one of San Diego's most luxurious tasting events: Del Mar Taste & Art Stroll. The sophisticated event features food from Brigantine and Prepkitchen, among other savory and sweet coastal eateries. The cost is $25 in advance and $30 at the door.

Taste of Downtown
Oct. 11, 5 p.m. to 9 p.m.
We know you don't if you need an excuse to head downtown, but here's extra incentive: The Taste of Downtown event has more than 50 delicious restaurants to try in one night. Places like Proper Gastropub and Saltbox will ladle out samples of their finest fare. Burger Lounge samples might even feature its autumn veggie burger -- yum. Tickets are $30 in advance and $35 at the door.
A Taste of Coronado
Oct. 17, 5:30 to 9 p.m.
The scenic island of Coronado isn't just known for it's premiere beach -- there's good grub there, too. Take a night to try more than 20 establishments in one night, with foods varying from barbeque to spicy Thai. And while you're there, make sure to watch the sunset; it's Coronado after all. The event costs $35 and benefits the Coronado Recreation Center.

Where are you going to try? Let us know in the comments below!