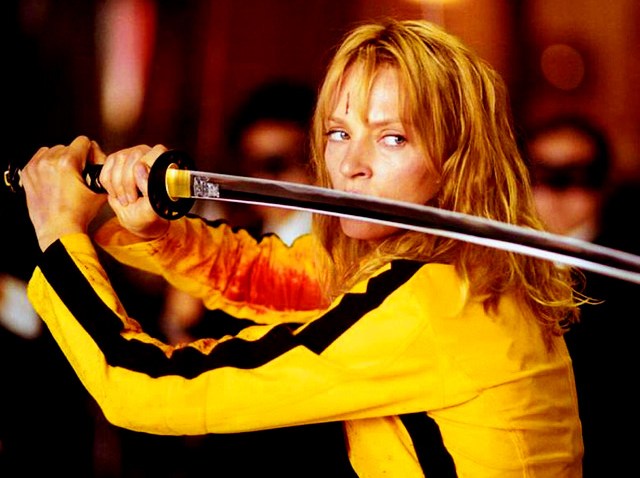 The Birch North Park Theatre will be paying homage to director Quentin Tarantino with a month-long Monday Movie Series.
From January 4 through January 25, a Tarantino picture will be played at the theatre in North Park on Monday nights starting at 7:30pm, according to DiscoverSD. Movie-goers can see one of the four films for just $7 a ticket. They can also get a beer or a glass of wine for just $3 more.
Listed below is the movie series line-up and brief descriptions provided by Birch Theatre:
Monday, January 4: Kill Bill #1
The Bride wakes up after a long coma. The baby that she carried before entering the coma is gone. The only thing on her mind is to have revenge on the assassination team that betrayed her - a team she was once part of.
Monday, January 11: Inglorious Basterds
In Nazi-occupied France during World War II, a group of Jewish-American soldiers known as "The Basterds" are chosen specifically to spread fear throughout the Third Reich by scalping and brutally killing Nazis. The Basterds soon cross paths with a French-Jewish teenage girl who runs a movie theater in Paris which is targeted by the soldiers.
Monday, January 18: Pulp Fiction
The lives of two mob hit men, a boxer, a gangster's wife, and a pair of diner bandits intertwine in four tales of violence and redemption.
Monday, January 25: Reservoir Dogs
After a simple jewelry heist goes terribly wrong, the surviving criminals begin to suspect that one of them is a police informant.
Tickets will be sold at the West Coast Tavern. More information is available on the theatres' Web site.
Read more: DiscoverSD.