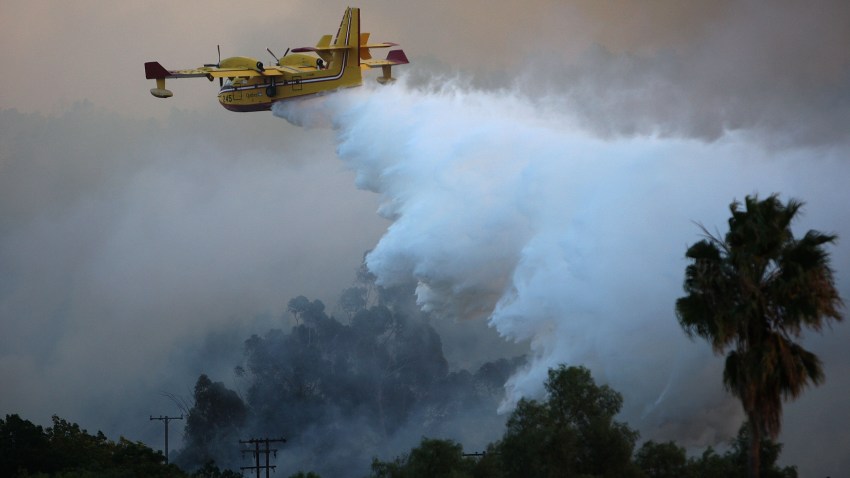 The Super Scoopers were scheduled to leave San Diego County at 2:30 pm. Sunday, San Diego Fire-Rescue Spokesperson Maurice Luque said.
In September, the county leased the aircraft from Canada for 90 days. The planes are amphibious flying machines that can refill their 1,600-gallon tanks without landing. The planes fill up by dipping into a large water source. The refilling only takes about 12 seconds.
The County leased the Super Scoopers for $3 million to help knock down wildfires. County supervisors said the 90-day lease was a one-time deal, according to a published report. Wildfire season was quiet this year so there might not be a strong desire to bring them back next year.
"I think the planes were critical in keeping our situation under control so we didn't have the fires they saw in Santa Barbara County this year," Supervisor Pam Slater-Price told the San Diego Union-Tribune. "They're fantastic. However, they are costly."
The Super Scoopers were based in Ramona. They can fly in winds exceeding 50 mph. They can also stay airborne for three to five hours, depending on weather conditions.