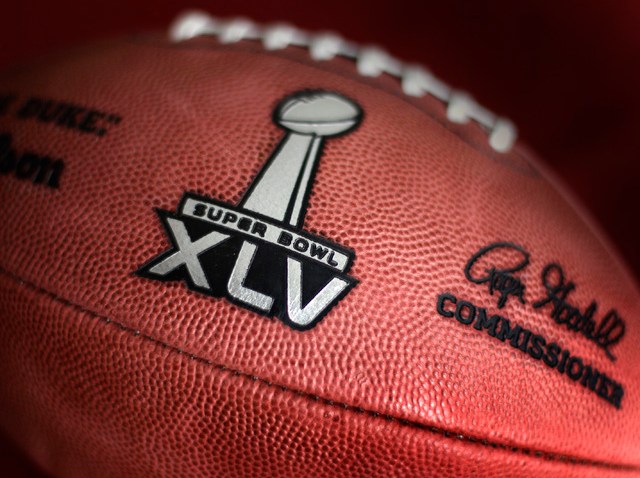 If you're not planning on wrapping yourself up in your Steelers snuggie and plopping down on the couch this Sunday for a Super-fest all your own, you're probably like the rest of us looking for options.
Relax. There are places where you can get some serious exposure for the Cheese Head you've got hanging in the closet.
Tailgating starts at noon at the VAVi Super Party XLV at Typhoon Saloon. The group that brought you the biggest party in Pacific Beach in 2010 is back with games, a touchdown dance contest and drink specials all game long.
Stop by Downtown Johnny Brown's for a Super Bowl XLV Party with complimentary Gumbo. Who can say no to that? There's also jello shots when your team scores. Sign us up! You may want to call ahead to ask about reserving a table.
Dublin Square's Irish Pub & Grill offers drink specials starting at 2 p.m. Sunday including $5 Irish Whiskey and $3.95 "drink bites."
Put on your favorite team's jersey and head to the patio with an ocean view at Firehouse Sunday. They promise "plenty of plasmas to choose from." Enjoy $15 bottles of champagne, $50 pitchers of Mojitos, margaritas and sangria.
Our friends at DiscoverSD along with Pacific Beach Ale House are hosting "SuperBrew Sunday" starting at 2 p.m. Sunday. Enjoy hosted Svedka and house beers from 2:30 p.m. to kickoff. RSVP is required.