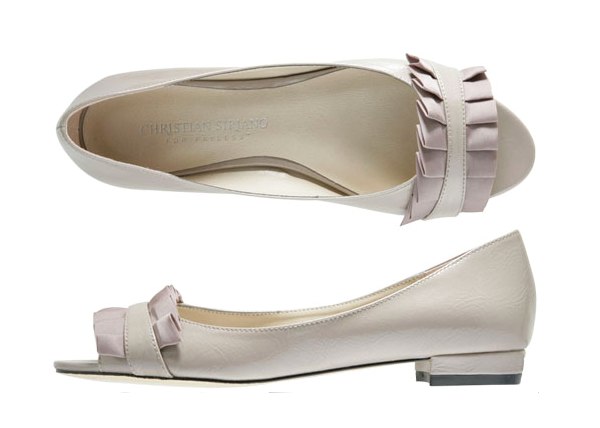 SAY PLEAT: There's a fine line between shoes that are feminine and garish, and it is often crossed by way of bows, tulle or ruffles. A good use of these items on a versatile shoe, however, can make a great staple that goes beyond the basics.
The Chic Lady Pleated Peep-Toe by Christian Siriano is just such a shoe, with its coordination friendly colors (taupe and black) and one simple pleat across the toe. The clean patent upper compliments the addition nicely, and makes it great for work or weekends.
You'll be surprised at how often this shoe works with your outfits, and you can't beat the price!
GET IT: For $19.95 online. Payless Shoes.