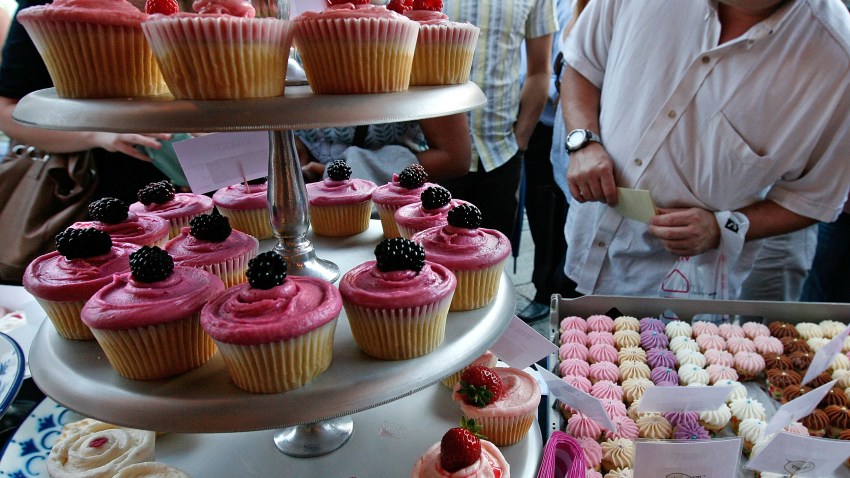 Ah cupcakes, an American classic. And really, how could you not be tempted by the delicious aromas of chocolate, vanilla and sweet cream wafting through the air?
Kinda makes you want to satisy your sweet tooth, right?
In Los Angeles Sunday, several of LA's top cupcake houses gathered together to compete in The Cupcake Challenge -- a mouthwatering meeting of the minds, as its name would suggest.
They gathered together to put out their sugary-sweet wares in hopes that those in attendance would name their edibles the best cupcakes in the land (the land here being Los Angeles). Spots like SusieCakes, The Oinkster, and Southern Girl Desserts filled up the frosted roster.
Feel like "you" and "Cupcake Challenge" might have several things in common? Others agreed and gathered at the Renaissance Hotel in the heart of Hollywood on Sunday, March 29, from 1-4p.m.
We have some fabulous and delicious local cupcakerys, like Heavenly Cupcakes and Cupcakes Squared, so it sounds to me like we should bring this down south! Anybody with me?