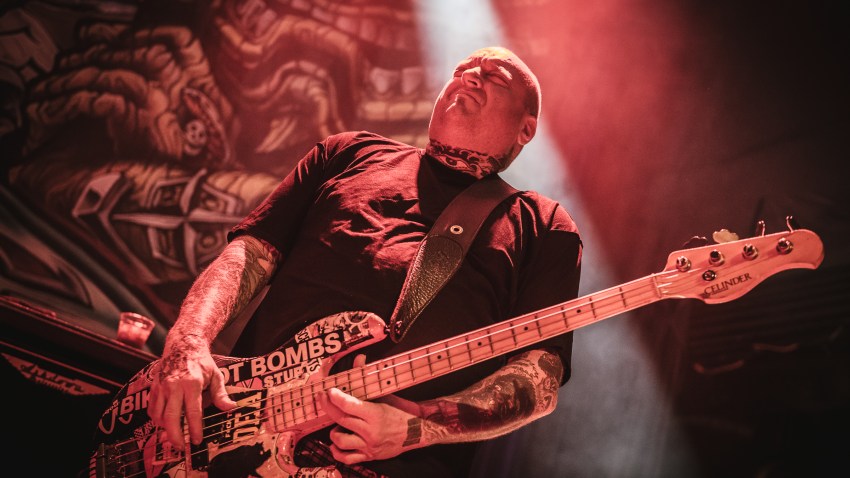 Eric Wilson -- Sublime's original founding bassist (and current member of its offshoot, Sublime With Rome) -- recently suffered extensive injuries in an accident on his Fallbrook avocado ranch. Luckily, he's currently on the mend.
According to an April 4 report via TMZ (and confirmed by Wilson's manager), the musician was working on his ranch when the all-terrain vehicle he was riding rolled over on him and broke his arm and four ribs.
Wilson was transported to a San Diego hospital, where he underwent surgery in an operation that reportedly lasted five hours. On April 6, Sublime With Rome posted the following message on their official Facebook page.
"Eric says thanks for the well wishes! He's doing much better. F---in' avocados, man. They'll get you every time! #donttrythisathomekids"
While the extensive injuries Wilson suffered would keep a normal person down and out for quite some time, the super-human bassist is reportedly already back in action. On April 13, the band confirmed that they'll be closing out the Days on the Green Music Festival on Saturday, April 20, in Phoenix, Arizona.
"Blessings," Sublime With Rome's third studio album, is due out in May.