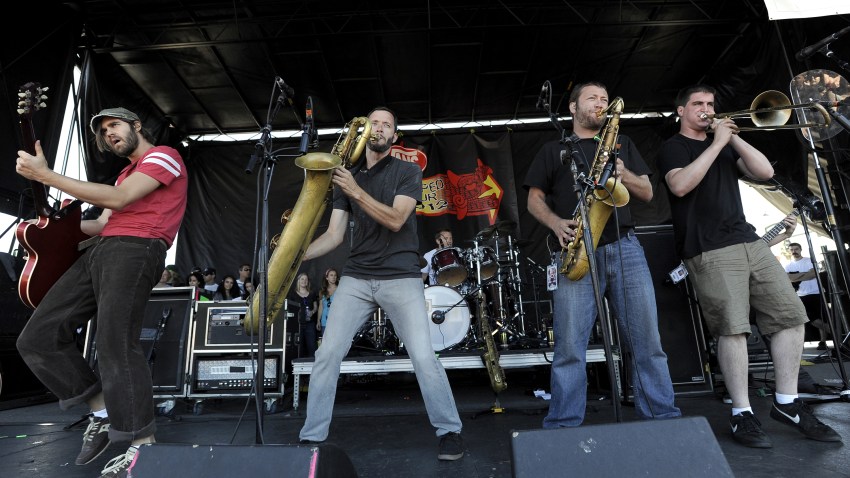 If you haven't been to a Humphreys show this summer, there is no time like the present. It's kinda funny how writing about music daily makes you a bit of an armchair expert on trends, but in the past few weeks especially, there seems to be an uptick of ska acts coming out of the woodwork, and Streetlight Manifesto is no exception. Dance, skank, or just chill while the horns take you away to simpler times. Meanwhile, Psychic Graveyard is a bit of a noise-rock supergroup, so if that's your jam, see it done well at Soda Bar tonight. The Office hosts another Under Cover, this time with the music of the late great Selena, locals Softing (Mike Pope) rock the Merrow, and Bar Pink even has a rock show. Hopefully tonight offers plenty to get you out and rocking this Wednesday night.
Wednesday, July 31:
Streetlight Manifesto, Kitty Kat Fan Club @ Humphreys Concerts by the Bay
Psychic Graveyard, Plack Blague, the Gay Agenda @ Soda Bar
Selena Under Cover @ The Office
Stranger, Iron Sage Wood @ Belly Up
Softing, the Walter Brothers @ The Merrow
Spotlights, Vampyre, Death Eyes @ Bar Pink (9:30 p.m.)
Heavy Metal Bingo @ Bar Pink (free, 7-9 p.m.)
Steven Cade @ Moonshine Flats
Charlie Arbelaez @ Plaza Bar, Westgate Hotel
Gian Marco @ House of Blues
Miss Erika Davies @ Seven Grand
The Jazz Pocket Swing @ Tio Leo's
Taryn Donath Duo @ Wildwood Crossing
Gaby Aparicio @ Rosie O'Grady's
Reggae en tu Barrio with Karlos Paez @ Border X Brewing
Boss Jazz with Jason Hanna & Friends @ Riviera Supper Club & Turquoise Room
Gilbert Castellanos' Young Lions Series & Jazz Jam @ Panama 66
Nick Bone & the Big Scene, Two Reverends One Sinner @ The Holding Company (6 p.m.)
Dance Klassique with Joe Pea, Ryan Bauer, Gomez @ Blonde
Open Mic Night @ Pour House
Club Kingston Presents: Jam Kwest, DJ Carlos Culture @ Winston's
Carol Curtis @ Martini's Above Fourth
Graham Gillot Band @ Crossroads, House of Blues (FREE)
Jon Campos & the Incurables @ Navajo Live
Open Mic with Jefferson Jay @ Winston's (6-9 p.m.)
Clapton Hook @ Humphreys Backstage Live
Open Mic/Open Jam @ 710 Beach Club
Rosemary Bystrak is the publicist for the Casbah and writes about the San Diego music scene, events and general musings about life in San Diego on San Diego: Dialed In. Follow her updates on Twitter or contact her directly.