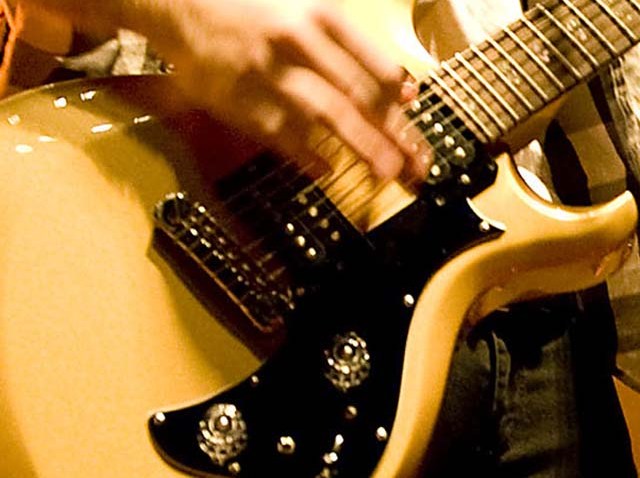 The East Village may be the place to be seen this weekend, but what's heard is way more important. Street Scene kicked off Friday night and continues in downtown San Diego Saturday, with acts such as M.I.A., Silversun Pickups and Busta Rhymes.
CHECK OUT OUR COMPLETE STREET SCENE COVERAGE HERE
Among the big draws Friday were the Black-Eyed Peas, Modest Mouse and Conor Oberst & the Mystic Valley Band. The other bands scheduled to perform today are Thievery Corporation, The Dead Weather, Of Montreal, The Faint, Public Enemy, Bassnectar, Sharon Jones & The Dapkins, Ozomatli, Delta Spirit, West Indian Girl, LA Riots and Blue Scholars.

For the second year in a row, the festival is being held on the streets of the East Village, adjacent to Petco Park.

The festival began in downtown 25 years ago, but it was temporarily moved to Qualcomm Stadium to accommodate the growing crowds before returning to its roots last year.

Doors to the all-ages event open at 4 p.m., with the shows ending at midnight. Tickets start at $65.
If you're heading to Street Scene, snap a few pictures and post them to So San Diego!
We asked our Facebook friends and Twitter followers if they could choose one band to play at Street Scene, which band would it be? Here are their responses:
Josh Damigo: My band! :-)
David Pendleton: The Outlaws
Steven Picanza: KISS
Patti Langwell: Village People!!!!
Danielle Yale-Seman: The Supersuckers!
Scott Wilson: The Beatles.
Julia Frampton Simms: Aja alycean. Local band.
Dexter T. Odani: The busboys! They were the bar band from the Eddie Murphy movie "48 hrs." They're an awesome band to see live!
Kenny Eng: Spinal Tap.
Robert Conaway: The Ramones.
Dave Rodger: How about South Town Generals or Nova are both great Local San Diego Bands that are just a heart beat away from the Big Time… Listen Local
Richard Yanes: Zappa plays Zappa
@ Terre817: Cold Play
You can join the conversation by following us on Twitter @ NBCSanDiego (#NBCSD) or become our friend on our Facebook page NBCSandiego. We promise not to send you those annoying RSS feeds most news organizations insist on sending out. Instead, we want to share things that impact you or ask for your opinion on interesting topics.