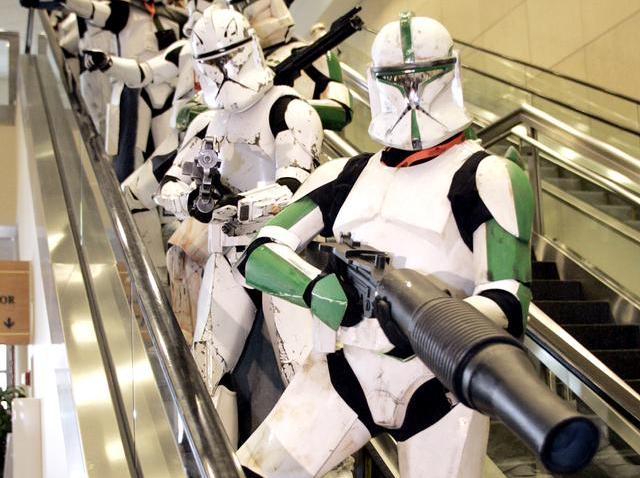 Fully costumed Star Wars Imperial Stormtroopers took over a San Diego State classroom Wednesday when a professor employed an unconventional approach to teaching.
The undergraduate class is designed to teach students about media audiences. Media Studies professor Noah Arceneaux invited the San Diego Star Wars Society to lecture his class for the day. Linda Crispen, society co-founder and president, talked to the class about the history of "Star Wars" and the pop culture phenomenon that turned the original trilogy into a lifestyle.
Prior to class, students didn't know the Stormtroopers would be making an appearance to drive Crispen and Arceneaux's ideas home.
It was just one of the appearances the San Diego Star Wars Society will be making in the community this week -- the group also plans on holding a community benefit Oct. 17 to raise money for a 1-year-old with Canavan's Disease.
The society is a not-for-profit club. It's Web site notes that the group strives to "keep 'Star Wars' alive in the eyes of the San Diego community and endeavor to give back to the community through charitable events."