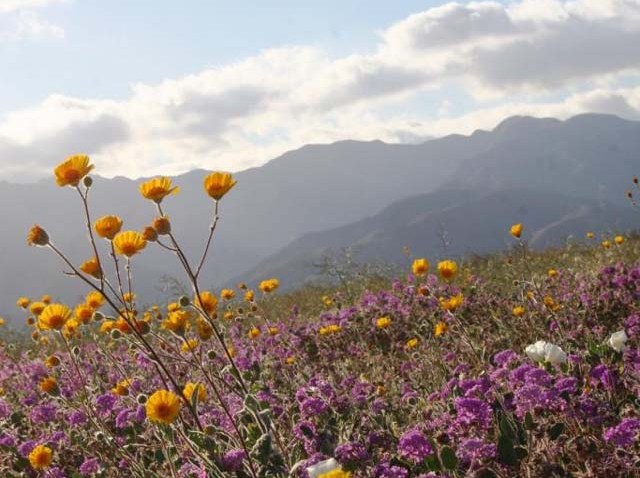 Take some time to stop and shoot the flowers -- and by shoot, we mean take pictures.
Anza-Borrego Desert State Park is expecting a beautiful bloom thanks to this season's rains, according to a news release. Instead of fighting with the crowds to take a peek at the bloom, check the flowers out by hopping on a wildflower tour from California Overland Desert Excursions.
Refurbished camouflaged military trucks will drive flower fans into the outback for an exclusive peek at the holy grail of wildflowers, the Desert Lily, as well as many other colorful and rare species.
The ride won't be easy. The press release notes that the tour will take an off-road drive "down washes, through canyons, and over sand dunes and rocky terrain." Former passengers have ranged from two to 96 years of age, so anyone can tackle this wildflower adventure.
Tours last about five hours and costs $90 for adults, $50 for children. The tour includes lunch and off-road vehicles can carry from three to 17 passengers. Private tours are available.
The bloom is expected to happen as soon as late February. Visit California Overland's website or call 1-866-EXPLORE for more details.