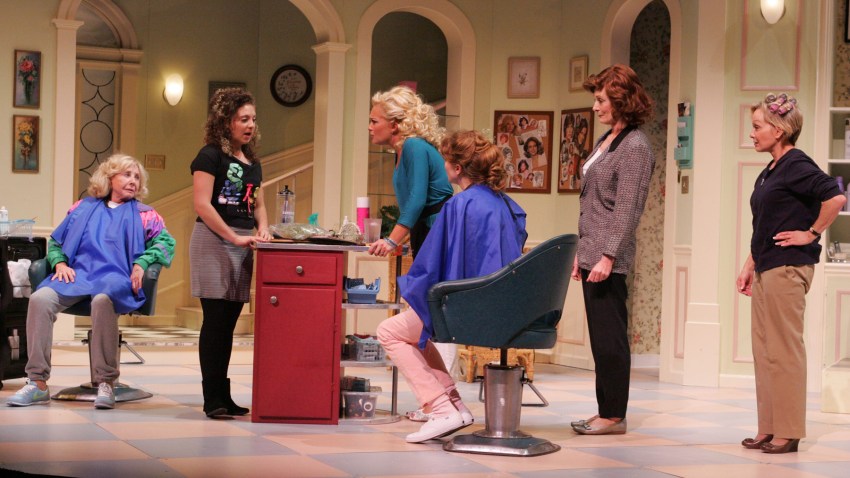 The movie "Steel Magnolias" may have been more familiar to some but the play of the same name still attracts crowds in theaters throughout the country. And in Escondido at the Welk Resorts Theatre big name stars Cathy Rigby and Michael Learned are featured in the production.
"The ladies of Steel Magnolias have been raised as delicate flowers, yet can handle anything. Funny one-liners abound in this 'cosmetically perfect' gossip fest at Truvy's Beauty Parlor among the six ladies who rule the roost in a small, sleepy Louisiana town," says Josh Carr production manager for the Theatre.
Olympic gymnast and Tony nominated actress Cathy Rigby plays M'Lynn. Rigby, who's been praised for her work on Broadway in the role of Peter Pan and award winning musicals tries out a dramatic role. "I had to be more focused than any other show I've ever done," she told the North County Times.
She and Michael Learned who played Olivia in the iconic show The Waltons worked together in the same production at La Mirada Theatre. "It was such a wonderful experience working with Michael and the rest of the cast," says Rigby whose husband Tom McCoy runs the La Mirada Theatre.
"Steel Magnolias" runs through January 24 at the Welk Resorts Theatre. There's also seating inside the Canyon Grille if you'd like dinner with the show.