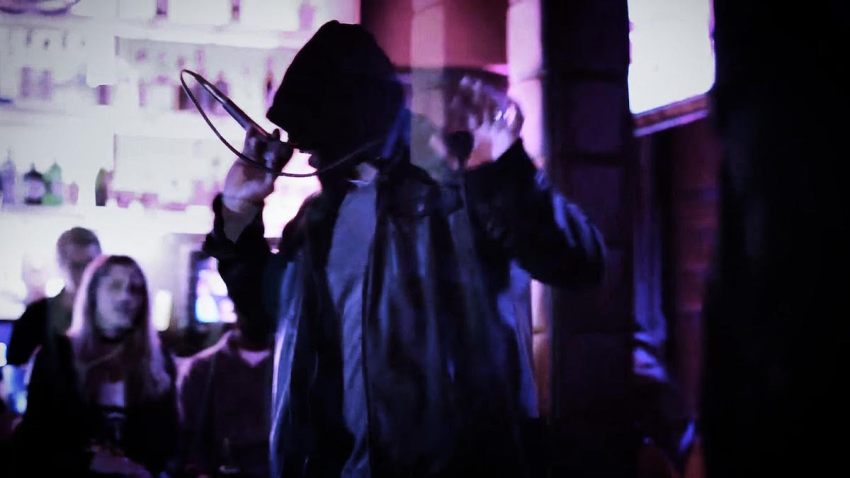 "We do more by 9 a.m. than most people do all day." That's a tagline from an '80s Army campaign, and it makes sense -- it's the armed forces, so of course they do.
San Diego rapper and singer/songwriter Stanz isn't in the military, but his schedule is so stuffed with activity that it might as well be patterned after a soldier's routine.
"I wake up about 5:30 [a.m.], get to the gym about six ... then I'm back at the house by eight to get my daughter's lunch prepared and drop her off at school ... her school is right down the street from a golf course ... so I get a couple of free buckets at the driving range and spend about 45 minutes ... hitting my clubs," Stanz told SoundDiego last week.
And that's all before 10 a.m., before he settles into a slated block of creative time, the space in his day set aside for brainstorming and writing music.
"[Sometimes] it's just listening to beats," he said, "[Then] whichever idea I kinda gravitate towards I'll spend the next couple of hours a day dedicated to that."
It's a method of cobbling thoughts together, humming and harmonizing, while moving concepts through a conveyer-like setup -- rough draft, final draft, etc. ... in a pre-production ritual, done by cell phone, using a system of color-coded check marks to identify how far along in his process a song is.
So far so good, as the formula led to a productive 2017 and the release of back to back projects. The first, "Audio Card," is a more traditional effort, and it's also one that's nominated for Best Rap Album at this year's SDMAs.
The second, "After Hours," is a smooth R&B hybrid, mixing soul stylings over trap instrumentals.
With the latter, he's in his own lane, crooning atop beats that initially served to buoy fast life narratives and drug dealing plot lines. But he's added a twist, and aside from Bryson Tiller, there aren't many vocalists exploring the emotional aspects of the sound.
With a blend of hip-hop bravado and relationship woes, Stanz is probing new territory, experimenting, stretching -- playing to his strengths.
"What I do a little better than most, or at least have an easier time at doing, is the storytelling aspect of it. Being able to take a thought or a feeling and then translating it into an entire song that everybody can relate to."
Indeed, and as an audience, to identify with the work an artist puts out is what we're here for. But how does he make it seem so casual, so effortless, so easy? The creativity, parenting, the workouts?
"I break everything up," he said. "Increments -- it makes it pretty stress-free."
Absolutely, and just like the soldiers in the old Army ad -- it's all in a day's work.

J. Smith, aka 1019, is a San Diego native, rap fan and one half of the rap duo Parker & the Numberman. You can follow him on Instagram at 1019_the_numberman or on Twitter