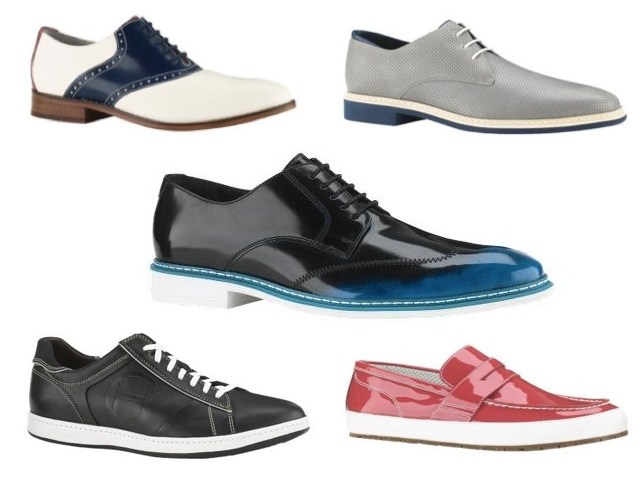 BE AIR-FUL: Some guys are cool wearing tennis shoes with everything. No matter if it's slacks, suits and jeans, a pair of trainers are their ideal finishing touch. But what if men could get the comfort of a tennis shoe with the style of a pair of oxfords, loafers or otherwise more fashionable options?
Cole Haan had just this question in mind when he rolled out his Spring 2010 line of shoes this week. They subtly incorporate Nike Air technology within classic woven leather, saddle-shoe design, and red patent penny loafers (among many others) for men's shoes that are at once comfortable and eye-catching.
Just like your tennis shoes, they'll feel great from work to dinner. Unlike you're tennis shoes, they'll look great that whole time, too.
GET IT: From $148 to $198 online. Cole Haan.