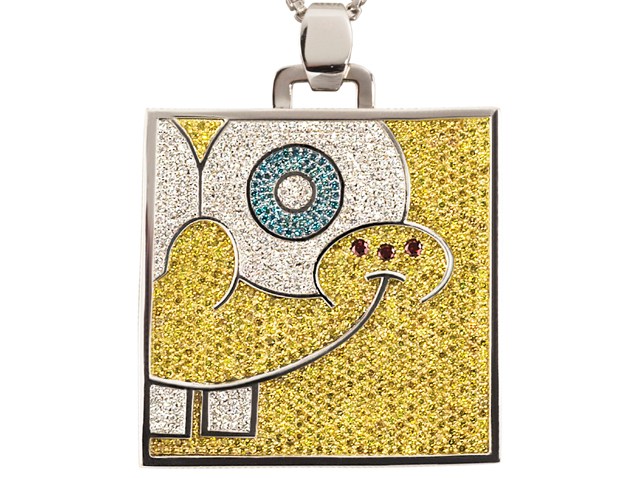 SpongeBob Squarepants turns 10 this year, and Nickelodeon celebrating this milestone at Comic-Con.
On display this year is a $75,000, 12-carat diamond necklace created by Simmons Jewelry. It's not for sale just yet -- it will be auctioned off in November for charity.
"You have to bring a little bling to Comic-Con," Nickelodeon spokesman Frank Tankie said.
They are also going to have the creators and talent from the show at the booth talking to fans. The video display board will also be user-generated. Fans can select what they want to see on the screen.
"We have a long history at Comic-Con. and this year will be our biggest ever," Tankie said. "We have a giant display screen and our largest booth ever. We're actually selling products this year for the first time ever."
Visit the Nickelodeon booth to catch a glimpse of a supersize SpongeBob.