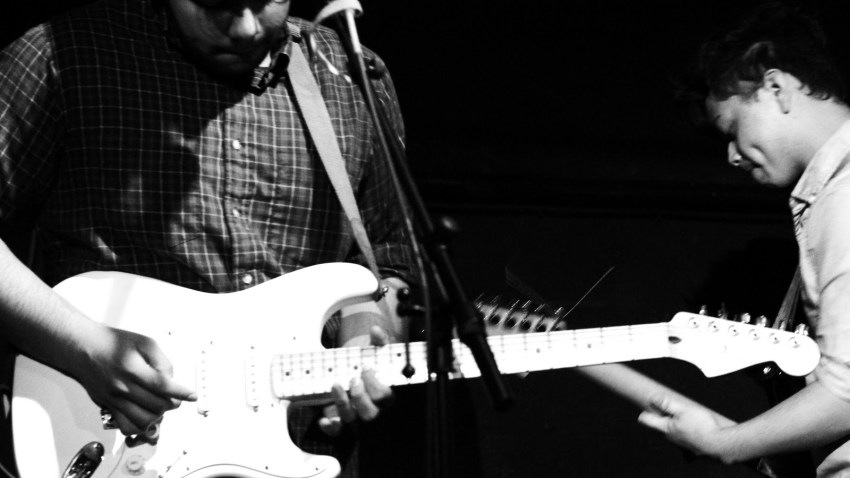 It feels like it wasn't too long ago that Craft Spells played at the Hideout, but I have to tell you, if you missed them last time around, don't let that happen again. There was something special about the way the band felt in that space that felt meant to be, and it would behoove you to see them again at the Hideout before they graduate to larger rooms that won't quite feel so in sync with their music. Around town, Nightingales play at Black Cat, while Reagan James is at Soda Bar, and Gondwana is at House of Blues. Just a few choices for your Labor Day Monday.
Monday, Sept. 7:
Craft Spells, the Victoriana, Other Bodies @ The Hideout
Nightingales, Surplus 1980 @ Black Cat Bar
Reagan James, Jara, Natalie Emmons @ Soda Bar
Motown on Monday @ Bar Pink
Makossa Mondays @ Seven Grand
Delta Blue Monday with Shane Hall @ El Dorado
Tim Doyle @ Croce's Park West
Gondwana, Piracy Conspiracy, El Arka @ House of Blues
Velvet Cafe @ Alexander's (30th & Upas)
Metal Mondays @ Brick by Brick
Chet Cannon @ Humphrey's Backstage Live
Wheels of the Industry @ Live Wire
Open Mic @ Lestat's
Open Mic Hosted by Gaby Aparicio @ Java Joe's
Electric Waste Band @ Winston's
Acoustic Night/Industry Night @ Henry's Pub
Industry Night with Kid Wonder @ U-31
Industry & Local night with DJ RoyAle & Friends @ 710 Beach Club
Rosemary Bystrak is the publicist for the Casbah and writes about the San Diego music scene, events and general musings about life in San Diego on San Diego: Dialed In. Follow her updates on Twitter or contact her directly.