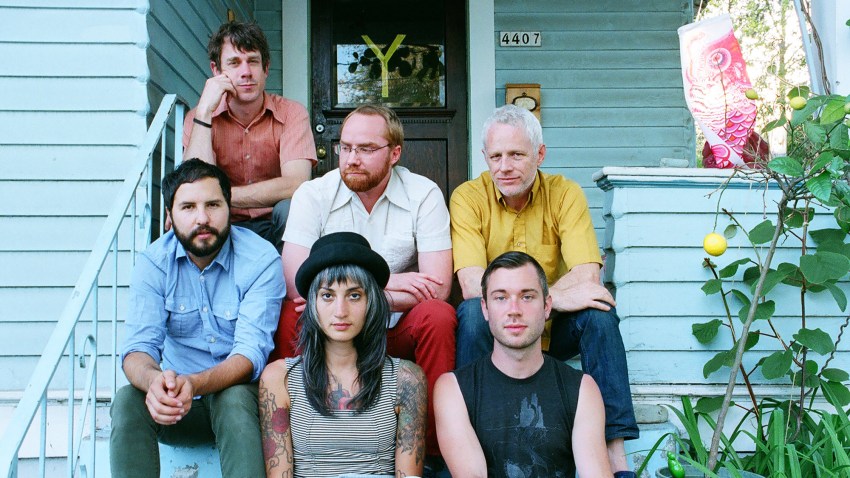 We're settling into a mellow groove this Wednesday as folk music dominates tonight. At Soda Bar, catch Portland's eclectic folk act Y La Bamba, or at the Casbah you can catch blues-and-folk New Yorker, the Bones of JR Jones. The Belly Up hosts a local lineup headed by Derren Raser, while Matt the Electrician returns to Java Joe's. There aren't a lot of choices tonight, but the ones we've got are pretty darn good if you're feeling that midweek itch to see deeply entertaining and passionately performed live music.
Wednesday, Sept. 7:
Y La Bamba, the Blues and Greys, Hilo @ Soda Bar
The Bones of JR Jones, Creature and the Woods, the Whiskey Circle @ Casbah
Derren Raser, Nate Donnis Trio, Big Boss Bubeleh @ Belly Up
Matt the Electrician @ Java Joe's
CityBeat's Five Minute Film Festival @ Music Box
DJ GrandMasta Rats @ Bar Pink
Gilbert Castellanos Young Lions Series & Jazz Jam @ Panama 66
Indie Night with DJ Rees @ Whistle Stop
Rever, the Lowland Drifters, Flakes @ The Merrow
First Wednesdays with A Penny A Kiss @ California Center fot the Arts Escondido
Club Kingston Presents: Shaggamon with DJ Carlos Culture @ Winston's
Karaoke @ The Bancroft
Tropical Wednesday with DJ Mo Lyon @ U-31
Open Mic with Jefferson Jay @ Winston's (6-9 p.m.)
Blue Rockit @ Humphreys Backstage Live
WTF Wednesday @ El Dorado
Open Mic/Open Jam @ 710 Beach Club
Ride The Mule @ Henry's Pub
Rosemary Bystrak is the publicist for the Casbah, the content manager for DoSD, and writes about the San Diego music scene, events and general musings about life in San Diego on San Diego: Dialed In. Follow her updates on Twitter or contact her directly.