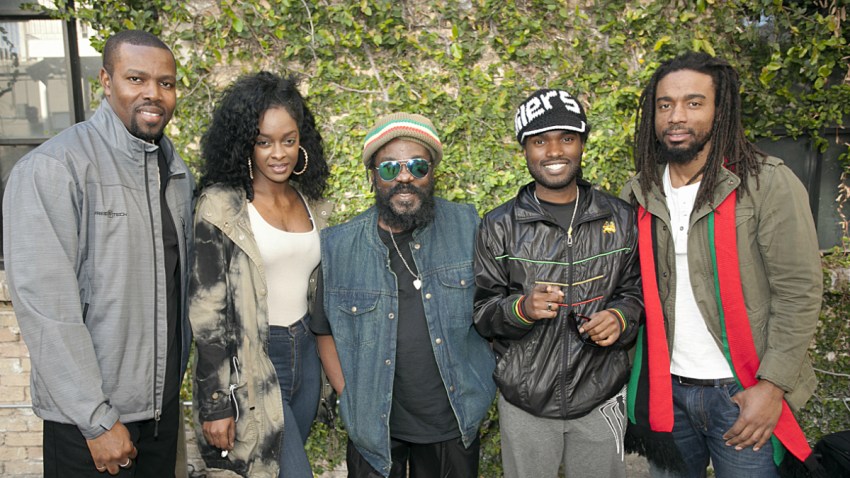 Love or hate reggae, there aren't many people that I know who, at some point in their formative years, didn't own and obsessively listen to Bob Marley's "Legend." Tonight, you can hear the album played in full at the Belly Up when the Original Wailers take the stage. Nobody does it better. Around town, Pinback return to the Casbah with a sold-out show, Ecstatic Union bring a "psychedelic dance party" to Soda Bar, and Ken Club hosts a rare midweek show with a lineup of rockabilly acts, so bring your dancing shoes and get your weekend started right.
Thursday, Sept. 6:
Pinback, Pall Jenkins @ Casbah (SOLD OUT)
The Original Wailers (performing "Legend"), Maka Roots @ Belly Up
Ecstatic Union, Stephanie Brown & the Surrealistics, Purple Mountains Majesties, Pharlee @ Soda Bar
Rockabilly Thursday with Lady Luck Lexy ft. Nick Bayford, the Johnny Deadly Trio @ Ken Club
Prince vs. Michael Jackson Night @ Blonde
The Red Pears, Jurassic Shark, Fashion Jackson, Bad Kids @ Voodoo Room, House of Blues
Nu Moods: Live Jazz and Art Show @ Quartyard
Adult: Listening and Release Party w/ DJs Jon Blaj & Mario Orduno @ Whistle Stop
S. Mathias & the Honeycombs, Nina Francis @ Sycamore Den
David Rosales @ The Lafayette Hotel, Swim Club & Bungalows (6 p.m.)
First Thursday with DJ Leeds @ The Lafayette Hotel, Swim Club & Bungalows (free, all ages, 6:30-9:30 p.m.)
Mystere, Secret Lynx, Paracosmic, Soul Juice @ The Merrow
Gregory Page @ Java Joe's
Boomboxx Thursdays @ U-31
Summer Beach Party with the Mar Dels @ Bahia Hotel (6-9 p.m.)
Robert Allen Shepherd @ Crossroads, House of Blues (FREE)
Rosey Dawn @ Humphreys Backstage Live
The Dodges, Le Saboteur, Que Oso, M.I.T. @ Tower Bar
Original Stylin' (hip-hop) @ Til-Two Club
"Once: The Musical" @ Lamb's Players Theatre Coronado
Rumors: Depeche Mode Tribute Night @ Manhattan Bar
Delighted Tobehere in "Drag 101" @ Martini's Above Fourth
Jimmy Ruelas @ Seven Grand
Trio Gadjo @ Panama 66
Thursday Evening Swing @ Queen Bee's
John Mcloy @ De Oro Mine Co
Joseph Allen Beltram, Colyn Cameron @ Bancroft Bar
Open Jam Session @ Winston's (6-9 p.m.)
Sunset Poolside Jazz Series @ The Westgate Hotel
Aunt Cynthia's Cabin and Triton Eye @ Winston's
No Limits with DJMysonKing @ The Office
John Rankin @ Ginger's at Barley Mash
Umenos 5 hours set @ Kava Lounge
Clozee, Tor, VOLO @ Music Box
Open Jam with Jeff Ousley @ Navajo Live
Tommy Price & the Stilettos @ Tio Leo's
Boom Boxx Thursday @ U-31
DJ Yodah @ Henry's Pub
Rosemary Bystrak is the publicist for the Casbah and writes about the San Diego music scene, events and general musings about life in San Diego on San Diego: Dialed In. Follow her updates on Twitter or contact her directly.