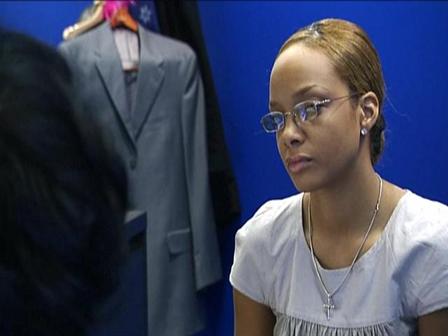 It's my experience that April and September are the busiest touring months, but there are very few nights like tonight. The Casbah alone is responsible for six shows tonight! So here's your Wednesday rundown: At the Observatory, Oscar-winner Glen Hansard performs some of his vast catalog and hopefully all of those gems from "Once," while post-punk rockers Bear Hands return to town with a show at Music Box. It's gonna get loud at Soda Bar with Cymbals Eat Guitars, and the all-ages set can enjoy Chrome Sparks at the Irenic. On down the line, you can see Fruit Bats at Hideout, LA R&B act King at the Casbah, and Aaron "It's Been Awhile" Lewis plays at Humphreys. Those are some great choices to get you through the midweek hump.
Wednesday, Sept. 28:
Glen Hansard, Colm Mac Con Iomair @ The Observatory North Park
Bear Hands, Gothic Tropic @ Music Box
Cymbals Eat Guitars, Field Mouse, Wildhoney @ Soda Bar
Chrome Sparks, Roland Tings @ The Irenic
Fruit Bats, Heavy Hawaii @ The Hideout
King, Joey, Dosik @ Casbah
Mary Chapin Carpenter, Rose Cousins @ Belly Up (SOLD OUT)
Aaron Lewis, Travis Marvin @ Humphreys Concerts by the Bay
Tiki Tuesday with DJ Marshall Islands @ Bar Pink
Cunninlynguists, Vokab Kompany, Psalm One, Sadistik @ House of Blues
Dance Klassique at Blonde feat. Guests: Susio & TBA @ Blonde Bar
Gilbert Castellanos Young Lions Series & Jazz Jam @ Panama 66
Open Oscillator @ Whistle Stop
Club Kingston Presents: Maiz with DJ Carlos Culture @ Winston's
Hotel Garuda @ The Loft, UCSD
Aaron Bowen, Jody Mulgrew @ Lestat's
Karaoke @ The Bancroft
Tropical Wednesday with DJ Mo Lyon @ U-31
Open Mic with Jefferson Jay @ Winston's (6-9 p.m.)
Kitty in a Casket, Just Another Monster, Cat Chasers @ Tower Bar
Bumpasonic @ Humphrey's Backstage Live
WTF Wednesday @ El Dorado
Skull & Bones @ Kava Lounge
Gino & The Lone Gunmen @ Tio Leo's
Open Mic/Open Jam @ 710 Beach Club
Ride The Mule @ Henry's Pub
Rosemary Bystrak is the publicist for the Casbah, the content manager for DoSD, and writes about the San Diego music scene, events and general musings about life in San Diego on San Diego: Dialed In. Follow her updates on Twitter or contact her directly.