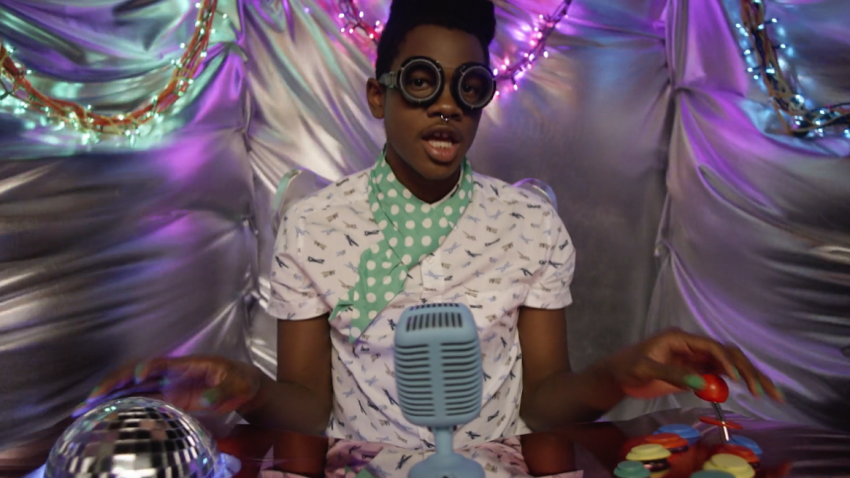 September, glorious September. I still don't know what it is about tour routing that makes everyone come here at the same time, but I like it, and I hope we all remember months like this when we're in the dead of December and January and it is slim pickings around town. CocoRosie return to the Belly Up for a nearly sold-out show, while Def Leppard play at Sleep Train Amhitheatre with Styx and Tesla. Che Cafe hosts a straight-edge hardcore show during UCSD's welcome week, and the Legendary Shack Shakers get their groove on at the Casbah. There's also the first of two sold-out nights with Future Islands and Dan Deacon at the Observatory, and A Place to Bury Strangers rock the Soda Bar -- but the show you don't want to miss is Shamir at the Irenic. The young Vegas rapper has one of the most unique voices you'll hear, a countertenor who spits fast rhymes with smooth ease. This show is probably prematurely booked, to be honest, as San Diego tends to be a little slower on the musical bandwagon, but trust me, you don't want to miss it.
Tuesday, Sept. 22:
Shamir, Colette Carr @ The Irenic
Future Islands, Dan Deacon @ Observatory North Park (SOLD OUT)
A Place to Bury Strangers, Grooms, Keepers @ Soda Bar
Dan Deacon DJ Set @ The Hideout
Legendary Shack Shakers, Joe Fletcher, Badabing @ Casbah
Tiki Tuesday with DJ Marshall Islands @ Bar Pink
Clarity, Moving On, Drug Control, Higher Learning, Frustrated @ Che Cafe
Damian Marley, Stephen Marley, Morgan Heritage, Tarrus Riley, Jo Mersa, Black Am I @ Open Air Theatre, SDSU
Def Leppard, Styx, Tesla @ Sleep Train Amphitheatre
Radio Halloran presents: Clean Room, Loom, Wang Dang Daddies @ The Merrow
CocoRosie, Crush Effect @ Belly Up
Sisters of the Blackmoon, the Augments Project, Mursic, Steeltoe @ Brick by Brick
Missy Andersen @ Humphrey's Backstage Live
Liz Grace Duo @ Croce's Park West
Open Mic Hosted by Gaby Aparicio @ Java Joe's
AJ Froman, Whirled Piece, Gabriela & La Buena Onda, Seancy @ Winston's
Zydeco Blowout @ Tio Leo's
Videodrome @ Whistle Stop
Train of Thought @ Queen Bee's
Rockabilly Tuesdays with Big City Dawgs @ Henry's Pub
High-Tech Tuesdays @ Kava Lounge
710 Country Night @ 710 Beach Club
Rosemary Bystrak is the publicist for the Casbah and writes about the San Diego music scene, events and general musings about life in San Diego on San Diego: Dialed In. Follow her updates on Twitter or contact her directly.