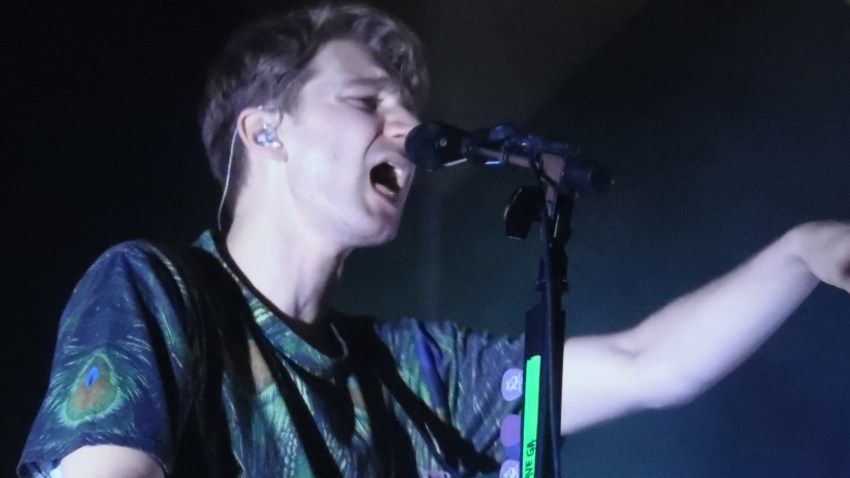 There are some great shows Monday, and if you feel extra ambitious, you can probably hit more than one. UK indie-rockers Glass Animals return, this time to Soma, after playing a sold-out show in spring at the Observatory. They're great fun and certainly a band that will be growing their audience at a rapid pace, including this all-ages performance Monday night. Meanwhile, Systems Officer, featuring Zach from Pinback, play a cheap show at the Casbah. If you go to Soma, chances are you can make it to the Casbah in time for the show after. Ann Wilson performs a sold-out show at the Belly Up, and Mark Knopfler plays to a sold-out crowd at Humphrey's. And with this, San Diego proves that Mondays don't have to suck.
Monday, Sept. 21:
Glass Animals, La Priest @ Soma
Systems Officer, Birdy Bardot, The Lulls @ Casbah
The Ann Wilson Thing @ Belly Up (SOLD OUT)
Low Points, Kooties, Sheryl Crow 2, Doc Hammer @ Tower Bar
Mark Knopfler @ Humphrey's by the Bay (SOLD OUT)
Motown on Monday @ Bar Pink
Makossa Mondays @ Seven Grand
Mercedes Moore @ Humphrey's Backstage Live
Velvet Cafe @ Alexander's (30th & Upas)
Metal Mondays: Abolishment of Flesh, Gortuary, Lurid Memory, Temblad, Ouroboros @ Brick by Brick
Wheels of the Industry @ Live Wire
Open Mic @ Lestat's
Hip-hop Mondays with Lit One @ Gallagher's
Electric Waste Band @ Winston's
Acoustic Night/Industry Night @ Henry's Pub
Industry Night with @ U-31
Industry and local night with DJ RoyAle and friends @ 710 Beach Club
Rosemary Bystrak is the publicist for the Casbah and writes about the San Diego music scene, events and general musings about life in San Diego on San Diego: Dialed In. Follow her updates on Twitter or contact her directly.