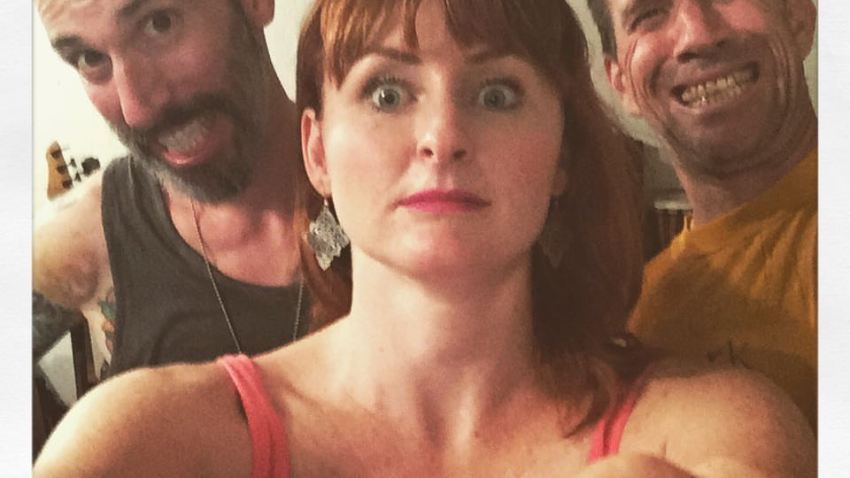 All the photos pouring over social media show that a beautiful weekend has been had in San Diego, whether you were at Kaaboo, the beer festival downtown, any number of amazing shows, or any of the numerous other events around town -- but we still have Sunday ahead of us which means lots of great shows. Of course, it is the final day of Kaaboo with the Killers headlining, but there are plenty of other options, including two performaces by the Beach Boys at Humphreys, Ricky Martin at Viejas Arena, and Mick Jenkins and STWO at the Observatory North Park. There's also a special show with Blue Sky Riders at the Poway Center for Performing Arts. All of those are pretty massive, but if you like to keep it small, Lucy's Fur Coat plays a second night at Casbah and Whistle Stop is going to be on fire with Grammatical B, who are reunited with Microphone Mike (who has been living in NYC for the past few years). Whatever you choose, Sunday night can certainly rock if you let it.
Sunday, Sept. 20:
Grammatical B with Microphone Mike @ Whistle Stop (9:30 p.m.)
Lucy's Furcoat, Madly @ Casbah
The Beach Boys @ Humphreys Concerts By The Bay (6 & 8:30 p.m.)
Blue Sky Riders (feat. Kenny Loggins, Gary Burr and Georgia Middleman) @ Poway Center for Performing Arts
Kaaboo - Day 3 @ Del Mar Fairgrounds
Ricky Martin: One World Tour 2015, Ha*Ash @ Viejas Arena, SDSU
Mick Jenkins & STWO, Myth Syzer, the Mind, J Stock @ Observatory North Park
Leucrota (Santa Cruz), Sloths (PDX), Debt Ritual, Heritage Unit (LA) @ Che Cafe
Ken Mode, Child Bite, Garrett Jamieson @ Soda Bar
Joe Firstman Band and Friends @ Lestat's
Rat Sabbath @ Bar Pink
Justin Hayward of the Moody Blues, Mike Dawes @ Belly Up (SOLD OUT)
Pants Karaoke @ The Hideout
Astral Touch, Mystery Cave, DJ Gajits @ Sycamore Den
Dave Good's JazzJam @ Java Joe's (2 p.m.)
Vida Tinta, Viri y Los Bandidos, Revolver, Nomada @ The Merrow
Quinto Sol, Raiz Muzik @ U-31
Nina Francis @ Croce's Park West (noon)
Danny Green @ Croce's Park West (7 p.m.)
Jason Brown @ Humphrey's Backstage Live (10 a.m.-2 p.m.)
Reggie Smith @ Humphrey's Backstage Live (8 p.m.)
AIDS Benefit @ Winston's (1-5 p.m.)
Jose Sinatra's OB-O-ke @ Winston's
Open Mic Comedy @ Til-Two Club
Sunday Funday Karaoke @ 710 Beach Club
Rosemary Bystrak is the publicist for the Casbah and writes about the San Diego music scene, events and general musings about life in San Diego on San Diego: Dialed In. Follow her updates on Twitter or contact her directly.