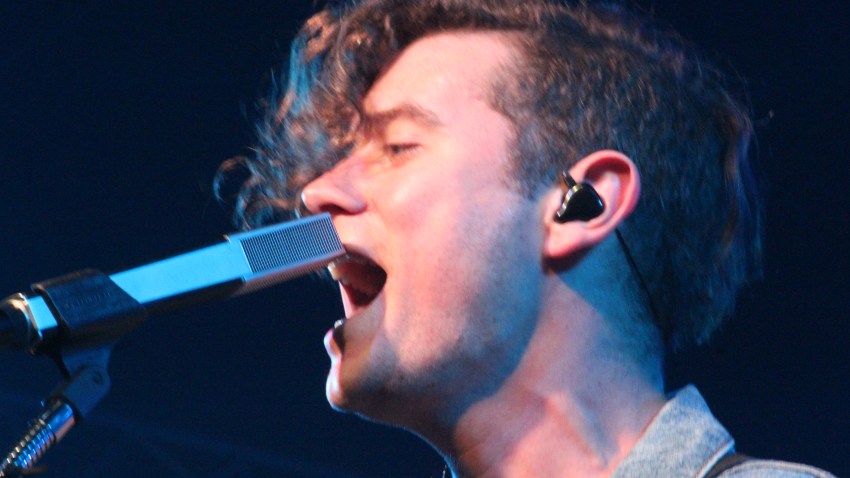 I was watching a late-night talk show last week where Dreamers were the guest band, and it got me super excited to see them again. They've played in San Diego a handful of times and their energetic performances make them especially entertaining. Their last two shows in town had them opening for Circa Waves at the Casbah and the Head and the Heart at SOMA -- but tonight they get all the attention as they headline an all-ages show at the Irenic. Meanwhile, the Replacements' bassist, Tommy Stinson, is known for his devil-may-care attitude and you never know what antics he'll be up to -- you can catch him tonight at the Whistle Stop; Latin pop star Chayanne headlines Valley View Casino Center; and stoner-rockers Radio Moscow play the Casbah.
Thursday, Sept. 13:
Dreamers, Weathers, Morgxn @ The Irenic
Cowboys in the Campfire (ft. Tommy Stinson) @ Whistle Stop
Chayanne @ Valley View Casino Center
Radio Moscow, Featherstone, Petyr @ Casbah
The Alan Parsons Live Project @ Humphreys Concerts by the Bay
DJs Dunekat and RT @ Bar Pink
Rostam, Buzzy Lee @ Belly Up
O.A.R., Matt Nathanson @ Harrah's Resort SoCal
Summer Cannibals, Bosswitch, Runs Deep @ Soda Bar
Yarrow, Mortar, Hong Kong F--- You, Axis Evil @ The Che Café
UpShots @ Panama 66
Sir Coyler & His Asthmatic Band @ Pour House
Michael James, Shane J Hall @ Sycamore Den
Mike Officer @ Lafayette Hotel, Swim Club, and Bungalows
The Rinds, Whole Milk, Street Surfers @ Lestat's
Surface Club, the Autonomics, the Colour Monday @ The Merrow
Gregory Page @ Java Joe's
Boomboxx Thursdays @ U-31
The Mar Dels @ Bahia Hotel (6-9 p.m.)
Robert Allen Shepherd @ Crossroads, House of Blues (FREE)
Groove Squad @ Humphreys Backstage Live
Throw, Se Vende, Static on the Stereo @ Tower Bar
The Dead Daisies, Hookers & Blow, Murder of Five @ Brick by Brick
Jackie Beat & Sherry Vine in "Battle of the Bitches!" @ Martini's Above Fourth
Jimmy Ruelas @ Seven Grand
Little Heroine, Foghorns Music, Fingerprints, Deep Yogurt @ Bancroft Bar
Open Jam Session @ Winston's (6-9 p.m.)
Uptown Rhythm Makers @ Black Cat Bar
Locness, A-Lowe @ Winston's
No Limits with DJMysonKing @ The Office
High Valley Live @ Moonshine Flats
Kid Wonder, A-Boogie and guests @ El Dorado
Slappers Only! Past & present rap/hyphy/trap dance party @ Space
A Perfect Tool, Hardwired, Sonic Moonshine, Fiends, Powerslaves @ House of Blues
Arivi, Naomi, Laura Peck @ Kava Lounge
Mala Vida @ Blonde
Halsey @ Music Box
Open Jam with Jeff Ousley @ Navajo Live
Gino & the Lone Gunman @ Tio Leo's
DJ Yodah @ Henry's Pub
Rosemary Bystrak is the publicist for the Casbah and writes about the San Diego music scene, events and general musings about life in San Diego on San Diego: Dialed In. Follow her updates on Twitter or contact her directly.