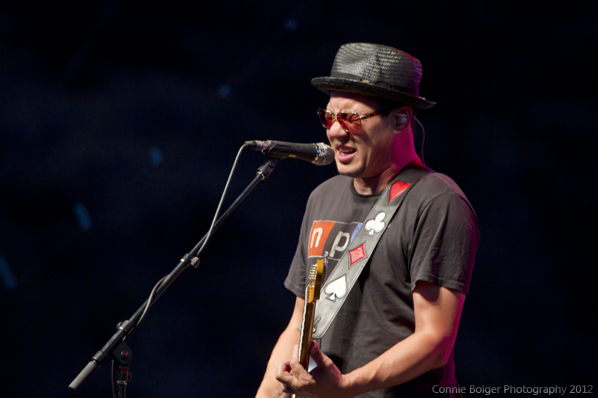 It appears that Americana rules your Wednesday night, with Lost Dog Street Band bringing their Tennesseean vibes to the Casbah and Todd Snider, hailing from Oregon, performing at the Belly Up. Meanwhile, Humphreys doubles down on those "Triple A" bands with Big Head Todd and the Gin Blossoms (read the SoundDiego interview with the band here), and wrapping up, if you just want to chill to some ambient and instrumental vibes, check out Unwed Sailor at Soda Bar. If you're really missing the old days of dirty rock & roll, join Hair Nation at House of Blues. Don't forget to powder before you put on your leather.
Wednesday, Sept. 12:
Big Head Todd & the Monsters, Gin Blossoms @ Humphreys Concerts by the Bay
Lost Dog Street Band, Matt Heckler, Sam Hell @ Casbah
Unwed Sailor, Early Day Miners @ Soda Bar
Todd Snider, Reed Foehl @ Belly Up
Kocktails with Katrina High Glam Female Impersonation Revue @ Bar Pink
Jack Russell's Great White, Bulletboys, Enuff Znuff @ House of Blues
Unleash the Archers, Striker, Helion Prime, Malison @ Brick by Brick
Paul Gregg @ Sycamore Den
Instant Crush w/ DJs Nastea & Vanessa Chap @ The Office
Make Yourself at Home: 1-Year Anniversary! Emo/Hardcore/Pop Punk @ Space
Jazz with Tripp Sprague & Danny Green @ Tio Leo's
Escalera Sessions @ Bar Sin Nombre
Gilbert Castellanos Young Lions Series & Jazz Jam @ Panama 66
Dance Klassique with Joe Pea, Ryan Bauer, Gomez @ Blonde
Open Mic Night @ Pour House
Marauak, Raggabond, DJ Carlos Culture @ Winston's
An Evening with Jan Daley @ Martini's Above Fourth
Robert Allen Shepherd @ Crossroads, House of Blues (FREE)
Planet Shred, Project Stroke @ Navajo Live
Feel Good Wednesdays with DJ Mo Lyon @ U-31
Open Mic @ Midnight Jack
Open Mic with Jefferson Jay @ Winston's (6-9 p.m.)
Azealia Banks, Riston Diggs @ Music Box
Len Rainey @ Humphreys Backstage Live
Touchy Feely with Mike Delgado and friends @ El Dorado
Open Mic/Open Jam @ 710 Beach Club
Rosemary Bystrak is the publicist for the Casbah and writes about the San Diego music scene, events and general musings about life in San Diego on San Diego: Dialed In. Follow her updates on Twitter or contact her directly.