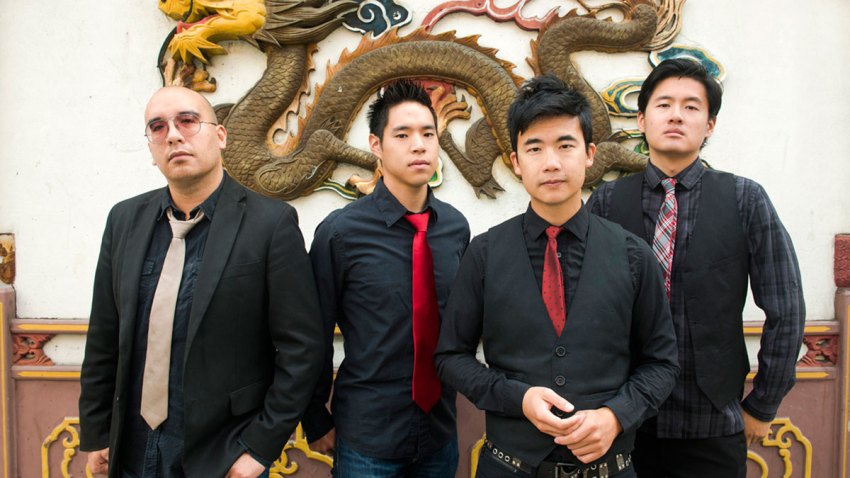 The Slants initiated an important discussion: Can you trademark a name that some consider offensive and a racial slur? The battle went on for eight years and ended up at the Supreme Court, who finally ruled this summer that forbidding the slur in the trademark was infringing upon the band's first amendment right to free speech. The all Asian-American band received tons of press over the issue, but it is possible the battle overshadowed the band itself -- so the music, at least on a mass scale, has stayed under the radar, which is still good for all of us because we can catch the dance rock band in an intimate venue like Soda Bar. Around town, Point Loma locals Stray Monroe play the
Casbah
, the Big Decisions play Sycamore Den,
Belly Up
hosts a Pink Floyd experience with Infinite Floyd and beloved San Diegans Common Sense come out of retirement for a show at Beach House Bar & Grill in Pacific Beach.
Sunday, Sept. 10:
Old Poway Park Train Festival 2017 featuring Nena Anderson, Fanny & the Atta Boys, Shawn Rohlf & the 7th Day Buskers, Enter the Blue Sky, Johnny Hi-Hat & the Melody Makers @ Old Poway Park
Brazilian Day San Diego @ Belmont Park
Rat Sabbath @ Bar Pink
The Slants, L1ght Ra1L, Astro Tan @ Soda Bar
Infinite Floyd: A Pink Floyd Experience @ Belly Up

The Big Decisions @ Sycamore Den
George Benson, Kenny G @ Humphreys Concerts by the Bay
Theatre of Hate, Bell Tower Bats, Blood Ponies @ Space
Finnegan Blue @ Lafayette Hotel, Swim Club and Bungalows
House Party with Common Sense @ Beach House Bar & Grill PB
Stray Monroe, Private Lives, Andora @ Casbah

Acquiring the Taste: Prog Rock/Art Rock @ Whistle Stop
Pulsar 107.3 presents Farruko, Lary Over @ House of Blues
The Playground: Sunday Night Dance Party @ The Merrow
Aristotle Georgio Memorial Tribute @ Winston's (5 p.m.)
Golden Bough @ California Center for the Arts, Escondido
Pool House Sunday @ The Pendry
Levinson Pool Parties @ The Lafayette
The Larb presents: OB Sunday Summons with Death Eyes, Grids, Bleeder, Kelp Forest @ The Holding Company 1502
99 Red Balloons (all '80s, all Ladies) @ Blonde
EDX presented by LED @ Spin
Pants Karaoke @ Til-Two Club
Salsa Sundays @ Queen Bee's (all ages)
Ria Carey & Don L @ Martini's Above Fourth
Radio Depth Charge @ Kava Lounge
Reggae Sunday @ U-31
Uptown Top Ranking @ The Office
Jason Brown @ Humphreys Backstage Live (10 a.m.-2 p.m.)
Underworld: Gothic/Industrial @ Navajo Live
Bumpasonic @ Humphreys Backstage Live (7 p.m.)
Jose Sinatra's OB-o-ke @ Winston's
Almost Famous Karaoke @ Henry's
Church @ A/C Lounge
Croatia Squad, Nora en Pure, EDX @ Spin
Cheap Date Night @ 710 Beach Club (7-10 p.m.)
Sunday Funday Karaoke @ 710 Beach Club
Rosemary Bystrak is the publicist for the Casbah and writes about the San Diego music scene, events and general musings about life in San Diego on San Diego: Dialed In. Follow her updates on Twitter or contact her directly.