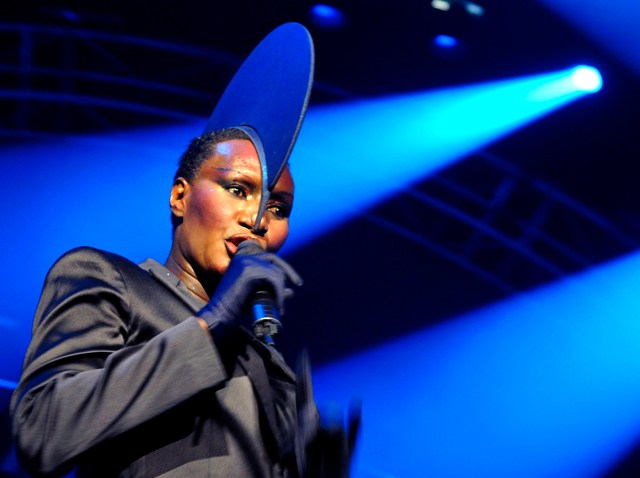 On this eve of Halloween, expect things to be relatively quiet as everyone saves their money and energy for Saturday. That's good news for music lovers, since you should have some plenty of elbow room on Friday and can dodge the usual weekend warriors. King Khan & BBQ are going to slay at Soda Bar, which is also presenting a show downtown at Moniker Warehouse with Knuckle Puck in the headlining slot. Your best bet, though, just might be Dani Bell & the Tarantist at the Balboa Bar. Matt Nathanson Casbah and 91X's Boos Cruise are both sold out, BTW.
.Friday, Oct. 30:
Matt Nathanson @ Casbah (sold out)
King Khan & BBQ Show, Milk Lines, Teenage Burritos, DJ Mikey Ratt @ Soda Bar
91X Halloween Boos Cruise, with Echo Park Social Club, Pleasure Fix @ Inspiration Hornblower (sold out)
Soda Bar presents Knuckle Puck, Seaway, Sorority Noise, Head North @ Moniker Warehouse (all ages)
Zombie Surf Camp, Dethsurf, Las Cochinas Locas @ Ken Club
Dani Bell & the Tarantist, G Burns Jug Band @ The Balboa
Together Pangea, Melted, Shady Francos @ Che Cafe
DJ L @ Bar Pink
Monster Dance Party, with Rude Dog DJs & Guests @ Black Cat
Atomic Groove @ Belly Up (happy hour)
Petty vs. CCR, featuring the PettyBreakers and Creedence Relived @ Belly Up
Said Aguilar, Aro Di Santi, Los Ingratoz, DJ La Mafia, DJ Peet-o-Perez @ Music Box
Musica en la Plaza @ California Center for the Arts, Escondido
Sarah Elizabeth Charles & Her Quartet @ Dizzy's
Lucia, Heavyweight, Funerals, Lords and Wolves, Ascensions, Awake Me Delight @ SOMA
Halloween Tributes to the Pixies, Cock Sparrer, the Cure and Nirvana @ The Hideout
Caitlin Evanson, Kennady Tracy, Tim Connolly @ Lestat's
Shawn Rohlf & the 7th Day Buskers @ Java Joe's
Rock 105.3 Presents the Boo Ball @ House of Blues
Cowgirls From Hell, Gravespell, Imbalanced, Fadrait @ The Merrow
Face Tat @ The Bancroft
Allison Adams Tucker @ Croce's Park West
Michele Lundeen @ Humphreys Backstage Live (5 p.m.)
Beta Maxx @ Humphreys Backstage Live (9 p.m.)
Jason Lee & the R.I.P.Tides, the Tiki Creeps @ Tower Bar
Cubensis @ Winston's
Take Offense @ Til-Two Club
Goth Punks -- Old Order, Ash Williams -- Misfits Covers and DJs @ Whistle Stop
DJ Direct @ Fluxx
Mike Officer @ JSix Rooftop Lounge
Showtek @ Omnia
The Routine @ The Rabbit Hole
San Halo @ Bang Bang
Junior theDISCOpunk @ Henry's Pub
Give Me Back the Wig @ Tio Leo's
Subdvsn @ Kava Lounge
Sunny Rude @ Gallagher's Irish Pub
Army of Techno, Underground Mafia, Octave One, DJ Assault, Asher Perkins, Frankie Bones, Terry James, Prettyhowtown, Damon Clark @ Spin
The Moves, Charlie Rae @ 710 Beach Club
Rosemary Bystrak is the publicist for the Casbah and writes about the San Diego music scene, events and general musings about life in San Diego on San Diego: Dialed In. Follow her updates on Twitter or contact her directly.