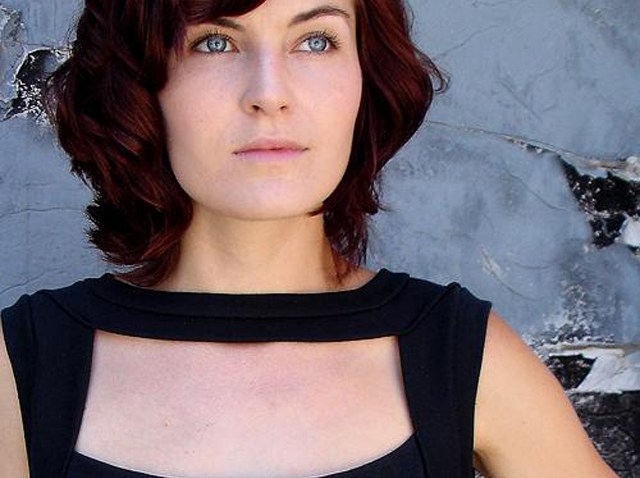 Lots of great music tonight -- hopefully the weather has cleared, because we all know how the city comes to a complete standstill and nobody leaves the house when moisture falls from the sky.
Indie royalty Broken Social Scene appear at the House of Blues with the Sea & Cake, who are also fantastic live. You can catch songstress Miss Erika Davies -- who will headline SoundDiego LIVE next week, Oct. 28, at Analog bar in downtown San Diego -- at the Riviera Supper Club, where you can grill up your own steak while taking in the free set, or you can catch Electric Six down at the Casbah. Other notables are Maren Parusel at Bar Pink, Justin Rodriguez at Tin Can, and Born Ruffians up at the Loft. Lots to do, so grab an umbrella and a scarf, and brave the elements. I don't think your body will go into shock at 66 degrees.
Wednesday, Oct. 20:
Broken Social Scene, the Sea & Cake @ House of Blues
Miss Erika Davies, Greg Gibson @ Riviera Supper Club
Electric Six, The Constellations, Schitzophonics @ Casbah
Justin Rodriguez and the Brothers and Sisters, All on Seven, Shaun T. Morgan @ Tin Can
Maren Parusel, Pacific Hurt @ Bar Pink
Born Ruffians @ The Loft
The Gift/Curse, Vanja James, Flatwheeler @ U-31
Manic Diffusion, Schitzophonics, Satellite Run @ Soda Bar
Lyrics Born, Rakaa, DJ GarGar @ Belly Up
Bryan Beller, Kira Small @ Lestat's
Barfly Promotions Presents @ Humphreys Backstage Live
Manny Cepeda Orchestra @ Anthology
Club Kingston presents Dubtronic Kru, DJ Carlos Culture @ Winston's
Pastafarians, Baja Bugs, Cardiac Kidz @ O'Connell's
Adrianna Marie Trio with LA Jones @ Patrick's ll
Jeffery Smith @ Sound Wave
Northstar @ Coyote Bar & Grill
Chad Cavanaugh @ Comedy Palace
Skynyrds Innyrds, Hendrix Lives @ Second Wind Santee
Metal Fury Band, Hypnogaja @ Second Wind Navajo
Jeff Moore and the Witchdoctors @ The Kraken
Gilbert Castellanos with the New Latin Jazz Quintet @ El Camino
Justin James @ Postcards American Bistro, Handlery Hotel
Wednesday Night Shakedown @ Henry's Pub
Fuzzy @ Croce's
Sister Speak @ Portugalia
Rosemary Bystrak writes about the San Diego music scene, events, and sometimes whatever creeps into her head on her music blog San Diego: Dialed In. Check it for even more listings. She also provides social media content for the Casbah. Follow her updates at twitter.com/sddialedin or submit your music listings.