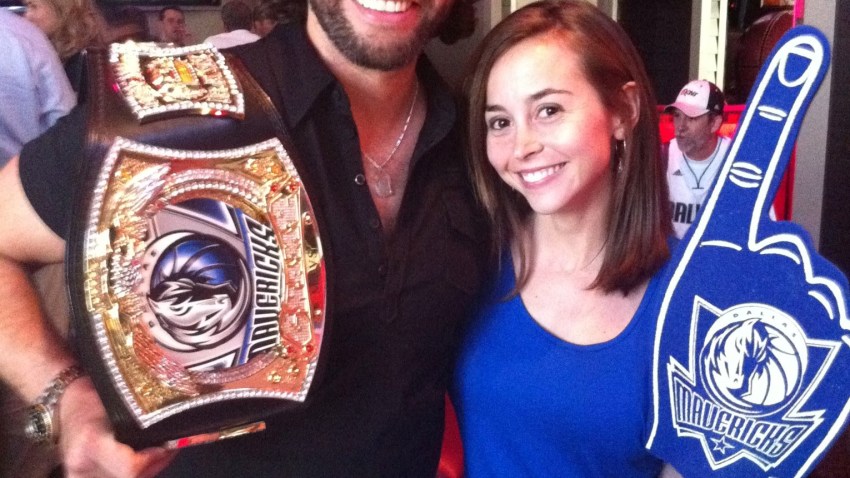 Look at this night! There are amazing shows all over town with Rubblebucket doing their second night at the Casbah, Lukas Nelson returning to Belly Up, and legendary rock en espanol band La Ley at House of Blues. I'm particularly excited about the New Pornographers at the North Park Theatre because their latest, "Brill Bruisers," is a great record all the way through and the whole original lineup will be there. After the show I'll probably race over to Soda Bar because Writer is back in town after moving from San Diego to Brooklyn to pursue music and art. It has been too long since these hometown boys have been back, so you might want to grab an advance ticket or it could sell out. Still, there's plenty of greatness all over town to make your Saturday night extra perfect.
Saturday, October 18:
Casbah Presents: The New Pornographers featuring A.C. Newman, Neko Case, Dan Bejar, the Pains of Being Pure at Heart @ The North Park Theatre
Rubblebucket, Royal Canoe, Nicky Venus @ The Casbah
Low Rider & Hot Rod Gospel Fest @ City Heights Urban Village
La Ley with Karma Nation @ House of Blues (read our show preview here)
Writer, Scruffles, Ultragash, DJ Nathan Aguilar (Cults) @ Soda Bar
Lukas Nelson & the Promise of the Real, Vaud & the Villains @ Belly Up
Save the Che Benefit: Fast Crowd Records Showcase featuring: Toys That Kill, Tiltwheel, Sunnyside, the Bertos, Nimzo Indians, Western Settings, Dan Padilla @ The Che Cafe
Allison Lonsdale, Eben Brooks, Flashbulb Fires, Jon Runion, Kennady Tracy @ Lestat's
Paper Days, Idyll Wild, Tomber Lever @ Tin Can
Luxembourg Signal, Gabe and Saul @ The Whistle Stop
Black Tango, Witness 9, Super Buffet @ Black Cat
Saturday Night Slaughter feat. Chamber Sixx, My Revenge, Hocus, Nutstache @ Facebook
Code 3 For A Cure Benefit Concert feat. the Village People @ The Event Center, Harrah's Resort Southern California
Hot Buttered Rum @ Winston's
Mafard @ Seven Grand
Jane Lynch @ Balboa Theatre
Dark Globe, 29 Years Apart, Captain Viejo @ Bancroft Bar
D.R.I., Willie Psycho, the Screamin' Yeehaws, Vlad Arthur@ Brick By Brick
Neon Beat: The Best and Worst of the '80s @ Bar Pink
Mark Fisher (12:00 p.m.), Eve Selis, Hart and Twang (7:00 p.m.) @ Croce's Park West
JazzKatz Project @ Dizzy's
Rossirock Rael J Wallace, Bdotwatt Arttlifted, Magoon Dbrvss, Skrilla Og Fred Burton, DJ Park N Wreck Collective @ Epicentre
DJ Karma @ Fluxx
Rusko @ Bassmnt
Dirty Audio @ Somewhere Loud
Danny & the Tramp, DJ Chelu @ Gallagher's Pub
Sister Speak (5:00 p.m.), Viva Santana (9:00 p.m.) @ Humphrey's Backstage
The Frights @ The Loft
Jonny Tarr @ Tin Roof (6:30 p.m.)
Aaron Durr Band @ Tin Roof (9:30 p.m.)
Random Movement @ The Merrow
Gus G. (Ozzy Osbourne guitarist) with Lynam, Rammoth, Blackout @ Ramona Mainstage
The Routine & Brehahas @ 710 Beach Club
Capture the Crown, For All Those Sleeping, Outlands, Palisades, Mkya Relocate, Youth in Revolt @ SOMA
Toombao @ Kava Lounge
Abba Mania @ Sycuan
Space Wax (CD Release), Christ Killer, Haruka, DJ Mikey Ratt @ The Tower Bar
Dreaming Dead, Syrebris, Bio Crisis @ Til-Two Club
Joker's Wild @ Tio Leo's Lounge
Rosemary Bystrak is the publicist for the Casbah and The North Park Theatre, and writes about the San Diego music scene, events and general musings about life in San Diego on San Diego: Dialed In. Follow her updates on Twitter or contact her directly.