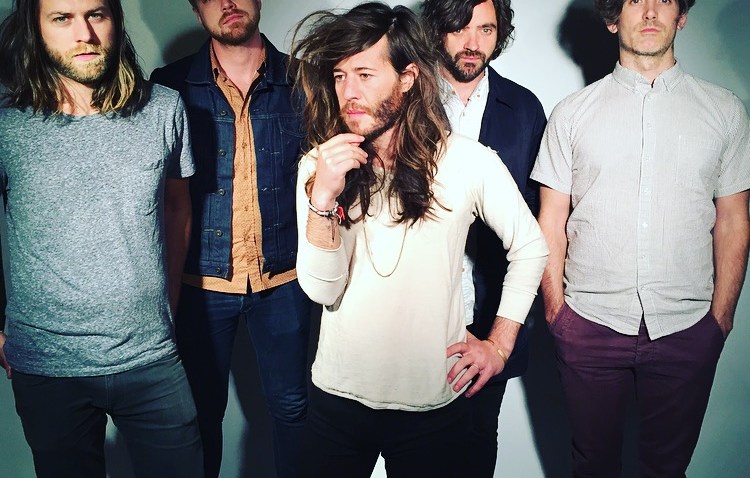 I just can't stop being amazed by all of these wonderful shows coming through town. I guess that's what happens as we get more venues and competition for big shows. Or maybe it's because bands aren't making music from online and digital plays so they have to be on the road to turn a profit. Whatever the case may be, we surely win. Tuesday we have the return of Alt-J, this time at the Open Air Theatre with one of my favorites opening, San Fermin. Meanwhile, and kind of shocking to a lot of people, Neil Young is appearing at RIMAC Arena at UCSD with Promise of the Real -- featuring Willie Nelson's kid Lukas -- as his backing band, and the amazing Jenny Lewis opening the show. All of that is great, but what I'm particularly excited about is the return of Other Lives. I fell in love with this band's music a few years ago when they played Soda Bar for the first time. I subsequently saw them at the Casbah and then actually traveled to see them -- once to Vegas and once to San Francisco. It has been too long since they've been here, but in the time they've been absent, they opened for Radiohead, relocated to Portland from Oklahoma and had some member changes. Their latest record is phenomenal, and I cannot wait to see this band Tuesday night at the Belly Up.
Tuesday, Oct. 13:
Other Lives, Doe Paoro @ Belly Up
Neil Young with Promise of the Real, Jenny Lewis @ RIMAC Arena
Alt-J, San Fermin @ Open Air Theatre, SDSU
Superhumanoids, Rush Midnight @ Casbah
Tiki Tuesday: the Fink Bombs @ Bar Pink
Age of Collapse, Negative Standards, Ruins, Nü-klē-ər Blast, Suntan @ Che Cafe
Stephanie Richards, Conduction Ensemble @ The Loft, UCSD
The Tenors @ Balboa Theatre
East Forest, Goose & Mavrk, Jesus Gonzalez @ Soda Bar
Bolzer, Ritual Necromancy, Ghoulgotha, Our Place of Worship Is Silence, Seraphic Disgust @ The Merrow
Eskimo Bros @ The Bancroft
Missy Andersen @ Humphrey's Backstage Live
Clay Colton Duo @ Croce's Park West
Open Mic Hosted by Gaby Aparicio @ Java Joe's
Jefferson Jay Band, the Southern Brew Band @ Winston's (9:30 p.m.)
Train of Thought @ Queen Bee's
Rockabilly Tuesdays with Big City Dawgs @ Henry's Pub
High-Tech Tuesdays @ Kava Lounge
710 Country Night @ 710 Beach Club
Rosemary Bystrak is the publicist for the Casbah and writes about the San Diego music scene, events and general musings about life in San Diego on San Diego: Dialed In. Follow her updates on Twitter or contact her directly.