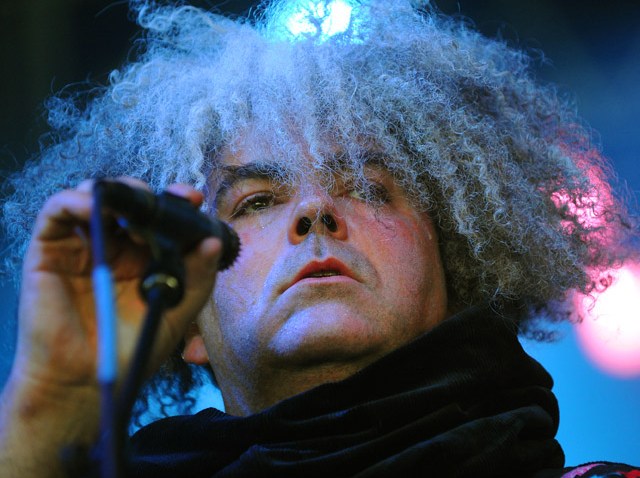 The first time that the Melvins asked me to sell their merchandise, their notoriety wasn't lost on me. I knew that the band had a long history at the Casbah and I knew that they were pretty legendary, not just for the music that they made, but for their longevity as one of the greatest punk bands still touring today. This was not lost on me the first time I poked into the office at the Casbah and chatted with Buzz about all things music...about touring, about bands that are good, about returning to a small club when everyone knows your name. My take away feeling is that the band still loves music and they're just happy when people want to hear it. So they come back to the Casbah, experience a small room, and everyone walks away mesmerized with the feeling of seeing a band too big for the small venue that they're playing, but at the same time feeling especially close to the legends that make it happen.
Monday October 11:
Anti-Monday League Presents: Melvins, Totimoshi @ Casbah
Gogol Bordello, Mariachi El Bronx @ Belly Up (sold out)
Crayon Fields, Heavy Hawaii, Scruffles + DJ Rchrd Oh @ Soda Bar
Galapagos 4 Presents: Qwel & Maker w/ Mike Gao, DJ SPS, Sojourn, Stage Kid, Anek @ Queen Bee's
The Script, Hugo @ House of Blues
The Styletones @ Bar Pink
Lady Dottie and The Diamonds @ U-31
Melly Frances and The Distilled Spirits @ Riviera Supper Club
Michele Lundeen @ Humphrey's Backstage Live
Doug Allen, Suzy Bongo @ The Kraken
Chet Cannon & The Committee @ Patrick's II
Electric Waste Band @ Whistle Stop
Dave Scott @ Croce's
Rosemary Bystrak writes about the San Diego music scene, events, and sometimes whatever creeps into her head on her music blog San Diego: Dialed In. Check it for even more listings. She also provides social media content for the Casbah. Follow her updates at twitter.com/sddialedin or submit your music listings.