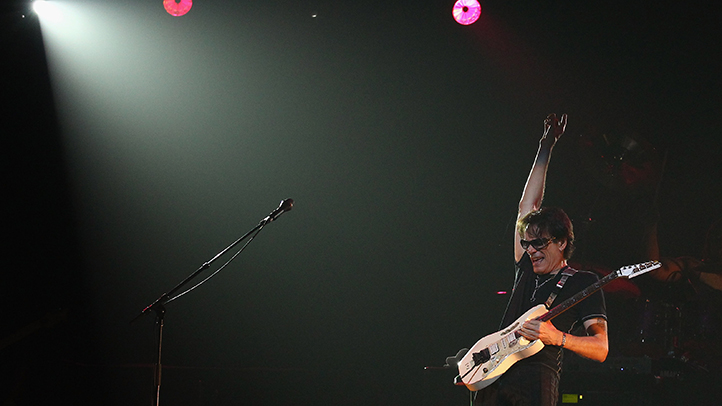 It's a mellower week than usual in San Diego, but that doesn't mean you can't find yourself some fun, some trouble or a little bit of both to get into Tuesday night. At Soda Bar, Hopeless Jack brings rootsy Americana to his brand of rock & roll, and at the Casbah, the brass ensemble of Lucky Chops will blow you away (sorry, I had to). The Fink Bombs are back for Tiki Tuesday at Bar Pink, while Triptides play Blonde, and classic rocker Steve Vai hits House of Blues.
Tuesday, Oct. 11:
Hopeless Jack, G Burns Jug Band, Jake Lobaln & the Friendly Fire @ Soda Bar
Lucky Chops, Taurus Authority @ Casbah
Tiki Tuesday featuring the Fink Bombs @ Bar Pink
Triptides, the Kabbs, the Natives, DJ Matt Bahamas @ Blonde
Steve Vai, Tony MacAlpine @ House of Blues
Bosswitch, LiquidLight, Nebula Drag @ The Merrow
True Bass presents Ramsey† #Tr?pped @ The Office
Shots Fired and Pro present Welcome Back Cypher @ The Loft, UCSD
Missy Andersen @ Humphrey's Backstage Live
Open Mic hosted by Gaby Aparicio @ Java Joe's
The Devil's Due @ Winston's
Videodrome, Sketch Party @ Whistle Stop
'50s/'60s Dance Party @ Henry's Pub
High-Tech Tuesdays @ Kava Lounge
My Cuzz'ins Funk Band @ 710 Beach Club
Rosemary Bystrak is the publicist for the Casbah, the content manager for DoSD, and writes about the San Diego music scene, events and general musings about life in San Diego on San Diego: Dialed In. Follow her updates on Twitter or contact her directly.