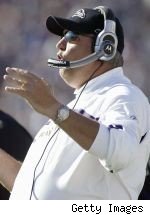 There are some really fun shows Wednesday night to get you through the mid-week hump. For one, local girl Ryn Weaver steps it up with a show at House of Blues after her recently sold-out appearance at the Irenic. At the Belly Up, the locals keep it real with Vinyl Mill in the headlining spot, and Botanico Chango celebrate an album release party at the Irenic. Legendary act King Diamond perform their iconic "Abigail" in its entirety for the first time ever at the Observatory, and Dilly Dally get silly at the Hideout. Murder City Devils frontman Spencer Moody rocks out at the Casbah, and Athens-based alt-rockers Reptar return to San Diego with a show at Soda Bar. Whatever you do, stay safe and dry; if the weather stays like last night, our roads are going to be pretty dangerous.
Wednesday, Nov. 4:
Reptar, Holiday Mountain, Breathers @ Soda Bar
Spencer Moody, the Fink Bombs, Foreign Bodies @ Casbah
Dilly Dally, Night Shapes @ The Hideout
Botanica Chango, Gary Wilson & the Blind Dates, Bit Maps @ The Irenic
King Diamond, Holy Grail @ Observatory North Park
Vinyl Mill, Heather Nation, Lily Meola @ Belly Up
Ryn Weaver, Holychild, Astr @ House of Blues
DJ GrandMasta Rats @ Bar Pink
Combo Libertad @ California Center for the Arts Escondido
Clay Colton Duo @ Croce's Park West
Surf Team presents We Are Blood @ The Loft, UCSD
San Diego New Music Gerard Grisey: Solo por Deux; Pierre Boulez, Le Marteau sans Maitre @ La Jolla Athenaeum
Open Mic with Jefferson Jay @ Winston's (6-9 p.m.)
Club Kingston presents Synergy with DJ Carlos Culture @ Winston's
The Ratts Revenge: DJ Tiki Thomas and Mikey Ratt @ Tower Bar
Barry Farrar @ Humphrey's Backstage Live
Damned Age @ Atomic
Seat Belt @ Tio Leo's
Open Mic/Open Jam @ 710 Beach Club
A.O.K. Musik @ Henry's Pub
John 5 & the Creatures, Dolan Brotherhood, RDG, Taz Taylor @ Ramona Mainstage
Rosemary Bystrak is the publicist for the Casbah and writes about the San Diego music scene, events and general musings about life in San Diego on San Diego: Dialed In. Follow her updates on Twitter or contact her directly.