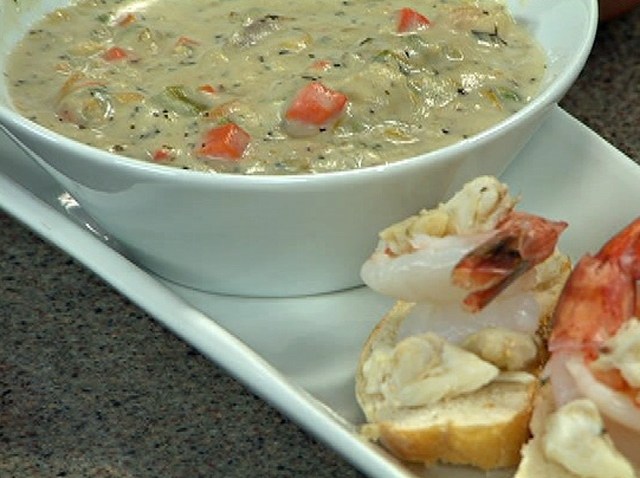 There are a few shows of note tonight, but let's focus on letting our punk rock freak flags fly tonight with OFF! at Epicentre. The Epicentre itself has been a longstanding venue and rec center in Mira Mesa, but over the years the music became very one dimensional and it lost some of it's appeal. Recently the venue hired our friend Melissa Sayviseth to bring some new life and new blood into the venue and her first really big move is teaming up with Tim Mays to bring OFF! to the all-ages venue. I hear they've been working on some upgrades and you can expect this to be a sick show tonight. Tickets are available at the door to see this awesome hardcore band on the heels of their 2014 release, "Wasted Years."
Sunday, Nov. 30:
OFF!, NASA Space Universe, Gay Kiss @ Epicentre
Maylene and the Suns Of Disaster, Hell Or Highwater @ Soda Bar
Rat Sabbath @ Bar Pink
A Special Evening in support of the Content Creators Coalition featuring Cake @ Belly Up
Brethe Carolina, Candyland @ House of Blues
OBNII's, Pampers, Shady Francos @ The Hideout (No Karaoke!)
San Diego Academy of Ballet: The Nutcracker @ California Center for the Arts, Escondido
Gayle Skidmore @ Sycamore Den
Rachel Bradford, the Neanderthals @ Lestat's
Patrick Berrogan @ Croce's Park West (Noon)
Besos de Coco @ Croce's Park West (6 p.m.)
Jason Brown @ Humphrey's Backstage Live (10 a.m.)
Robin Smith @ Humphrey's Backstage Live (7 p.m.)
The Voveri @ Winston's (6-9 p.m.)
Karaoke @ Henry's
Sunday Funday Karaoke @ 710 Beach Club
Rosemary Bystrak is the publicist for the Casbah and The North Park Theatre, and writes about the San Diego music scene, events and general musings about life in San Diego on San Diego: Dialed In. Follow her updates on Twitter or contact her directly.