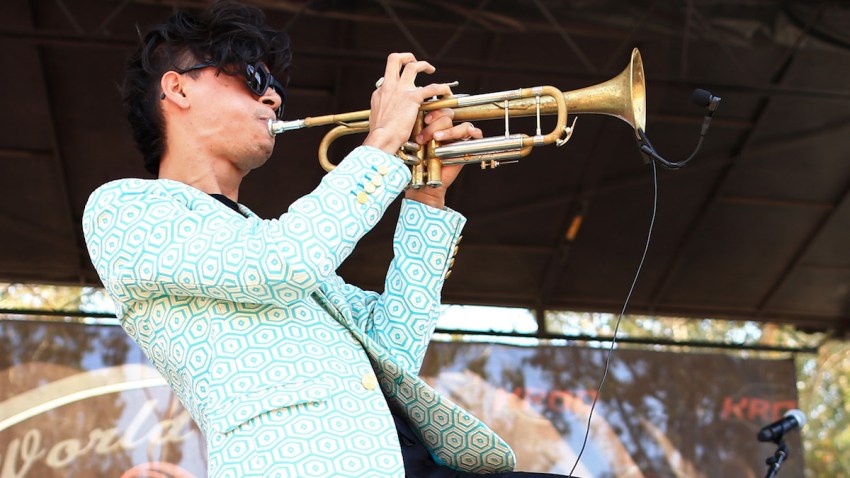 It was just a few years ago that "Doses and Mimosas" was everywhere. It was a hipster brunch anthem, a club hit, a lounge jam and everything in between. Tonight, the duo behind the anthem play at the House of Blues, and while I'm sure they'll play the jam, I'd also like you to know what they've been up to for the past four or so years. At the Observatory, it's all electronic with Brit duo Snakehips or groovy at the Casbah with the psychedelic/garage trip of Screaming Lord Stax, a tribute to Lord Sutch featuring local musicians like Mike and Aja Stax, Pat and Lety Beers and more. Other shows around town include John Mayall at Belly Up, Terrapin Flyer at the Holding Company and Phoenix's Take Over and Destroy at Soda Bar.
Sunday, Nov. 20:
Cherub, Boo Seeka @ House of Blues
Screaming Lord Stax & the Savages, the Gargoyles, DJ Tony the Tyger @ Casbah
Snakehips, AbJo @ Observatory North Park
Take Over and Destroy, Fantasy Arcade, Bastardsect @ Soda Bar
Rat Sabbath @ Bar Pink
John Mayall @ Belly Up
Teenage Kicks Presents the Ramones Revisited @ Blonde
Terrapin Flyer, Kimmi Bitter @ The Holding Company 1502
Uptown Top Ranking @ The Office
Veronica May & the To Do List, Lee Coulter, SIR @ Lestat's
Gaby Aparicio, Adam Henry, Shane Hall, Corina Rose @ Java Joe's
San Diego Youth Symphony and Conservatory Presents the 21st Celebration of Music Education La Traviata @ California Center fo the Arts Escondido
Baroque Coffeehouse w/ Cristian Macelaru @ Jacobs Music Center at Symphony Hall
Backyard Bluegrass Brunch feat. Moonsville Collective @ Quartyard
Fairy Bones, Paper Foxes, Bosswitch @ The Merrow
Sawyer Brown @ Sycuan Casino
Poway Symphony Presents Beethoven, Mozart, Dvorak @ Poway Center for the Arts
Reggae Sunday @ U-31
The Sound of Music @ San Diego Civic Theatre
Mercedes Moore @ Humphreys Backstage Live (10 a.m.)
Patrick Yandall @ Humphreys Backstage Live (7 p.m.)
Soundwave @ Tin Roof
Superstitious Sundays: Live Bands @ Kava Lounge
Reggae Sunday @ Spin
Rosemary Bystrak is the publicist for the Casbah and writes about the San Diego music scene, events and general musings about life in San Diego on San Diego: Dialed In. Follow her updates on Twitter or contact her directly.