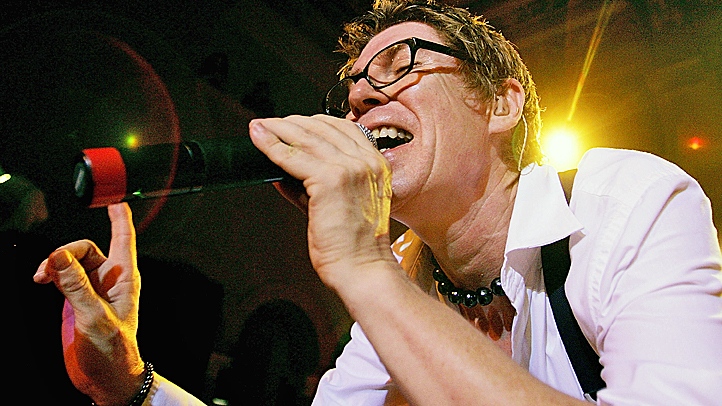 I'm not going to lie: The closer we get to Thanksgiving, the fewer touring shows we're going to see here in San Diego, so you should really take advantage while you can. For example, the Psychedelic Furs are at the Belly Up Tuesday, and if you caught their set earlier this year at the Observatory, you know that the band still has it after all these years. Plus Max & the Moon opening is an extra treat, so make your way to the Belly Up for an awesome night of music. Meanwhile, the Casbah welcomes chillwave duoKeep Shelly in Athens, who we love because they're signed by Forest Family Records, the imprint of music blog Gorilla vs. Bear, and let's be honest, we believe in the power and tastemaking abilities of bloggers. At Soda Bar, you can catch Boy & Bear with locals Oh, Spirit! opening, and Radio Halloran hosts his local Tuesday at the Merrow. So, yes, there are still options, but they'll be fading soon -- so get out before everyone bunkers down for the holidays.
Tuesday, Nov. 17:
The Psychedelic Furs, Max & the Moon @ Belly Up
Keep Shelly in Athens, Different Sleep, Chill Pill @ Casbah
Boy & Bear, Oh, Spirit! @ Soda Bar
Tiki Tuesday featuring Alvin & the Dwells @ Bar Pink
Radio Halloran presents Cult Vegas, the Bassics, the Midways @ The Merrow
Big K.R.I.T., BJ the Chicago Kid, Scotty ATL, Delorean @ Observatory North Park
Ricardo Montaner @ Music Box
Triptides, Levitation Room, Tülips @ The Hideout
Kyle Motl, Tobin Chodos, Kjell Nordeson @ The Loft, UCSD
Frnkiero Andthe Cellabration, Roger Harvey @ House of Blues
Chet Cannon @ Humphrey's Backstage Live
Stacy Antonel Duo @ Croce's Park West
Open Mic hosted by Gaby Aparicio @ Java Joe's
CalPhonics @ Winston's
Videodrome @ Whistle Stop
Train of Thought @ Queen Bee's
Rockabilly Tuesdays with Big City Dawgs @ Henry's Pub
High-Tech Tuesdays @ Kava Lounge
710 Country Night @ 710 Beach Club
Rosemary Bystrak is the publicist for the Casbah and writes about the San Diego music scene, events and general musings about life in San Diego on San Diego: Dialed In. Follow her updates on Twitter or contact her directly.