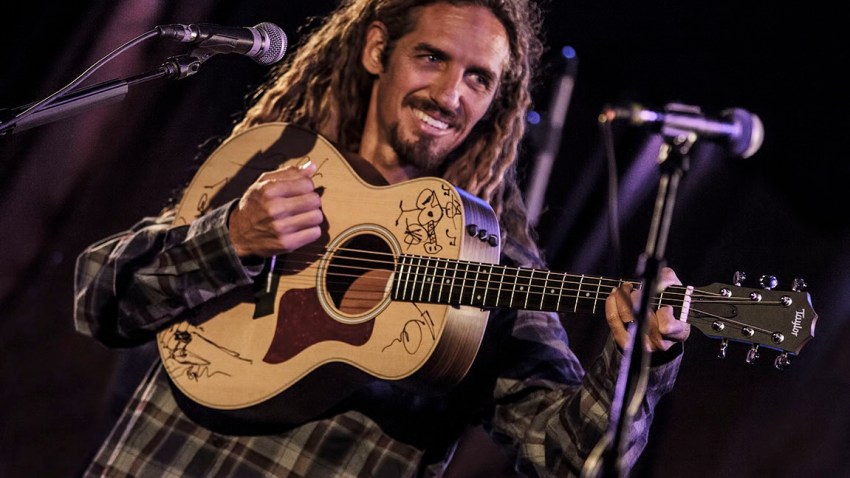 Our music scene in San Diego is always bustling, but sometimes our city is seen as slackers. Sometimes we hold out on buying tickets because something better might come up, so we wait to the last minute -- and on nights like tonight, we come to regret it because sometimes the best options actually sell out in advance. The Record Company will play to a sold-out crowd at the Casbah and the 5th Annual Rob Machado Benefit at the Belly Up is sold out, too. You can still try for some tickets to Ms. Lauryn Hill at House of Blues, but I wouldn't wait seeing how she has sold out shows in the recent past. You can still have some fun tonight, with Alvino & the Dwells at Tiki Tuesday at Bar Pink, some electronic music with William Control at Soda Bar, or go release some aggression with Causers at Til-Two Club.
Tuesday, Nov. 15:
The Record Company, the Marcus King Band @ Casbah (SOLD OUT)
5th Annual Rob Machado Benefit feat Pepper, Tristan Prettyman, Chris Shiflett @ Belly Up (SOLD OUT)
Ms. Lauryn Hill @ House of Blues
John Cleese & Eric Idle @ California Center for the Arts, Escondido
Tiki Tuesday feat. Alvino & the Dwells @ Bar Pink
William Control, MXMS @ Soda Bar
Causers, Melvus, Gloe @ Til Two
See Art @ The Hideout
The Fighting Able, Karina Frost & the Banduvloons, Soul Ablaze, Innocent Bystanders @ The Merrow
Postponed:

MØ @ The Observatory North Park

Gimmick II with Arivi @ Blonde
Karaoke @ The Bancroft
Robin Henkel @ Crossroads, House of Blues (FREE)
Mercedes Moore @ Humphreys Backstage Live
Bruno Leone @ La Jolla Athenaeum
School of Creative and Performing Arts Jazz Ensemble @ Dizzy's
The Sound of Music @ San Diego Civic Theatre
Rad! Karaoke! @ U-31
Karaoke @ Riviera Supper Club
True Bass Presents Ramsey, Tramlife, Sliksound #Trapped @ The Office
Open Mic Hosted by Gaby Aparicio @ Java Joe's
Scot Pemberton Band @ Winston's
Sue Palmer @ Tio Leo's
Lauren Leigh and Sam @ Tin Roof
Sketch Party & Videodrome @ Whistle Stop
Karaoke @ Riviera Supper Club
Karaoke with Laura Jane @ Gossip Grill
'50s/'60s Dance Party @ Henry's Pub
High Tech Tuesdays @ Kava Lounge
Vibrant Heights @ 710 Beach Club
Rosemary Bystrak is the publicist for the Casbah and writes about the San Diego music scene, events and general musings about life in San Diego on San Diego: Dialed In. Follow her updates on Twitter or contact her directly.