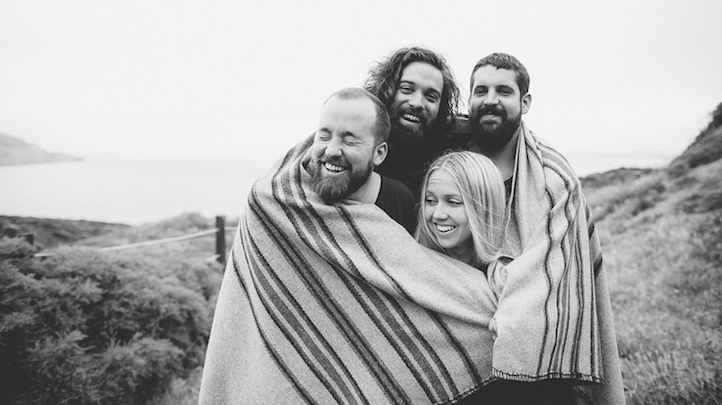 There are plenty of Monday night shows, big and small, to kick off your week. At the Observatory, you can catch rapper Mac Miller or get down to Lupe Fiasco at House of Blues. "Art/glam/rock monster" act Fairy Bones play at Til Two, and Los Angeles band, Mangchi, appears at Blonde. Crushed Out bring their chunky guitar rock to Soda bar, and Girl Tears bring their concise aggressive sound to the Hideout. I think I'll opt for the folky harmonies of Branches at the Casbah, however, because I maybe need a little bit of heartwarming indie folk to bring me some solace during these potentially dark days.
Monday, Nov. 14:
Branches, the Wild Fires @ Casbah
Lupe Fiasco, Boy Illinois, RXMN @ House of Blues
Girl Tears, Band Aparte @ The Hideout
Fairy Bones, Madus, Paper Foxes @ Til Two Club
Mangchi, Kid Koala @ Blonde
Crushed Out, Big Bloom, the Neanderthals @ Soda Bar
Mac Miller, Soulection feat. the Whooligan @ Observatory North Park
Metal Mondays w/ Jordan Slocum & Ryan Andrews @ The Office
Motown on Mondays @ Bar Pink
Auto Pilot @ Kava Lounge
'80s w/ Junior theDISCOpunk @ The Brass Rail
Unsung Genius: Trivia & Karaoke @ The Merrow
Metal Mondays @ Brick by Brick
SD Chargers' Joe Barksdale Jam Session @ Humphreys Backstage Live
Real Live Mondays w/ Shane Hall @ El Dorado
Wheels of the Industry @ Live Wire
Open Mic @ Lestat's
Electric Waste Band @ Winston's
Acoustic Night/Industry Night @ Henry's Pub
Industry Night @ U-31
Double Up Mondays @ 710 Beach Club
Rosemary Bystrak is the publicist for the Casbah and writes about the San Diego music scene, events and general musings about life in San Diego on San Diego: Dialed In. Follow her updates on Twitter or contact her directly.