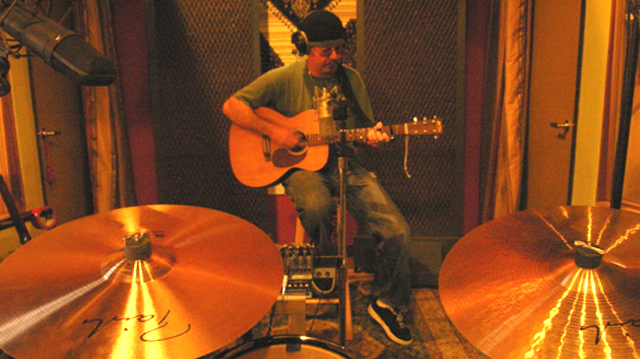 There has been so much music with San Diego Music Thing and so much beer with San Diego Beer Week that you might need to take this day of rest, but if you do, you'll be missing out on some pretty incredible shows. At the Belly Up, Young Dubliners will play the Celtic rock that they are so well known for, while the Dictators NYC are into their fourth decade of trying to prove "punx not dead" at the Casbah. Butch Hancock is one of the legion of singer/songwriters who have been cozying up at Brick 15 in Del Mar, and female-fronted Cincinatti rockers Electric Citizen will bring Soda Bar to its knees. That's plenty of fun once the Sunday sun fades.
Sunday, Nov. 13:
Young Dubliners, Brogue Wave @ Belly Up
The Dictators NYC, Motor 66, the Touchies @ Casbah
Electric Citizen, Horisont, Red Wizard @ Soda Bar
Rat Sabbath @ Bar Pink
Butch Hancock w/ son Rory @ Brick 15
Joe Budden, FollowJOJOE, J. Stone @ Music Box
DLA, Ghostgirl @ Blonde
The Beer Garden @ The Lodge at Torrey Pines
Live & Local: John January, Linda Berry @ The Holding Company 1502
Un, Fister, Garth Algar, Abyssal @ Tower Bar
Uptown Top Ranking w/ Tribe of Kings @ The Office
The Big Decisions @ Sycamore Den
Chris Trapper @ Lestat's
Soldier Songs by David Little @ Balboa Theatre
Nina Francis, Justin Froese, Sierra West, Tamara Rodriquez @ Java Joe's
Danksauce & Dogs: Modern Times Dog Show @ Quartyard
HIRS, Trap Girl, Sapien, Spray Tan @ Che Cafe
Rachmaninoff & Mozart @ Symphony Hall
Pavlov's Dogs @ The Merrow
Ice Cube @ Parq
Electric Mud @ The Bancroft
Reggae Sunday @ U-31
Dorkbot @ Whistle Stop
Zo!, Carmen Rodgers, Lyrical Groove @ Atomic Nightclub
Full Strength Funk Band @ Winston's (5 p.m.)
Missy Anderson @ Humphreys Backstage Live (10 a.m.)
Adam Hawley @ Humphreys Backstage Live (8 p.m.)
Reggae Sunday @ Spin
Rosemary Bystrak is the publicist for the Casbah and writes about the San Diego music scene, events and general musings about life in San Diego on San Diego: Dialed In. Follow her updates on Twitter or contact her directly.