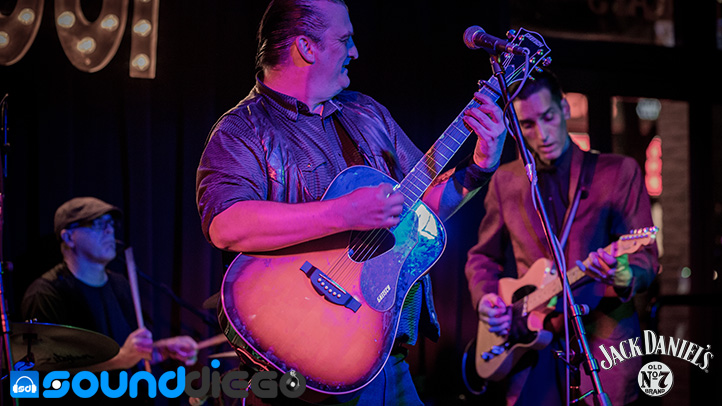 Let's be honest here for a minute. It really doesn't matter what show you go to tonight. I mean, yes, Peter Hook is going to be awesome at the House of Blues, and Chris Robinson is back for night two at the Belly Up, and Cash'd Out should have them lined up around the block at the Casbah. The reality is, however, that you can forget Fourth of July and Halloween and other "party days." There is no night that rages harder in San Diego than the night before Thanksgiving. Be smart and plan for a safe ride home, but enjoy the night and seeing friends at your local watering hole and prepare for Thanksgiving, however you and yours choose to celebrate.
Wednesday, Nov. 26:
Peter Hook & the Light @ House of Blues
The Chris Robinson Brotherhood @ Belly Up
Cash'd Out, the Bedbreakers, Stephen Rey @ Casbah
Neighbors to the North, Danny & the Tramp, the Bloodflowers @ Soda Bar
DJ L @ Bar Pink
Opus the Era, the One & Onlys, Daniel Isle Sky @ The Merrow
Cot Damnt with DJ Dmitri (Booty Bassment) @ The Hideout
Nas @ Flux
Commune Wednesday @ Whistle Stop
Courage My Love @ Voodoo Room, House of Blues
Mohavisoul, Craig Marshall, Adam Marshall @ Lestat's
Young Lion Series with Massimo Paparello @ Croce's Park West
Von Kiss @ U-31
Gilbert Castellanos Jazz Jam @ Seven Grand
The Tighten Up! @ El Dorado
Records with Roger @ Bluefoot
Piracy Conspiracy & Friends with DJ Carlos Culture @ Winston's
DJ Mikey Ratt & Tiki Thomas @ Tower Bar
Big Daddy Orchestra @ Humphrey's Backstage Live
Tribal Theory @ Typhoon Saloon
Kid Wilderness @ 710 Beach Club
Johnny Tarr @ Henry's Pub (7:30-9:30)
DJ Christopher London @ Henry's Pub (9:30-close)
Rosemary Bystrak is the publicist for the Casbah and The North Park Theatre, and writes about the San Diego music scene, events and general musings about life in San Diego on San Diego: Dialed In. Follow her updates on Twitter or contact her directly.